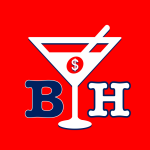 Welcome to Budgetholics! In today's video we're gonna talk about BlockFi and Fidelity working together to provide BTC-backed loans, and an apparent change in Ray Dalio's attitude towards BTC.
Fidelity has approved Bitcoin as Collateral when borrowing on BlockFi. This is a major development in the world of Cryptocurrencies as it signals Bitcoin's introduction into one of the core facets of banking, lending, with the stamp of approval of a major financial institution. First things First, if you're into personal finance, investing and cryptocurrencies, but also stock and wealth management, please hit the like and subscribe buttons as this helps immensely with the youtube algorithm!
Fidelity is a financial services company. Based in Boston, MA, it was founded in 1946, and currently manages over $3T in assets!
BlockFi was founded in 2017 by Zac Prince and Flori Marquez with the goal of providing credit services to markets with limited access to financial products.
After BlockFi successfully created a high interest savings account for digital currencies the next logical step is to provide you with a way to spend those currencies. And what better way is there to do that than with a credit card?
BlockFi also has a loan service, whereby you can receive a loan using your CryptoDeposit as collateral.
Fidelity Digital Assets will allow its institutional investors to pledge bitcoin as collateral against cash loans, in partnership with BlockFi.
What this means is that even Hedge Funds, Crypto-miners and OTC trading desks will now be able to apply for loans by offering their Cryptocurrencies as collateral, similarly to how you can receive a mortgage by offering your house as collateral.
In a Twitter thread, Ray Dalio expressed his 3 main concerns when it comes to BTC: https://twitter.com/RayDalio/status/1328731042690306048?s=20
Granted, BTC is not currently being widely accepted by all retailers. However an increasing number of companies, such as Microsoft, Home Depot, and Starbucks have started accepting bitcoin payments.
While BTC has indeed experienced extremely high volatility, according to a Fundstrat research it has proven to be the best performing asset to 2020, outperforming every other asset class such as Treasuries, Gold and Bonds by at least 19%. Looking at its 10-year performance, From 2010 to the end of 2019, BTC has yielded a return of 9 million%.
Dalio's final argument consists of two points. 1st, he argues that if BTC is deemed to be harmful to national currencies, governments will outlaw it. Secondly he underlines that Gold is the asset most central Banks hold in reserve, and he can't see large institutions investing in BTC. Up to the end of the 1960s the dollar had a fixed exchange rate with gold, meaning that at any time you could exchange your Dollar bills with a predetermined amount of gold, which up to this time was constant. After 1976, Gold and Dollar were no longer connected by fixed exchange rate, meaning that the dollars circulating across the globe no longer correspond to a fixed amount of gold, stored at the Federal Reserve vaults. Regarding his argument on the willingness of large institutions to incorporate BTC as an asset class, Paypal's acceptance of BTC trading and payments, along with Fidelity's BTC fund and the recent partnership with BlockFi, are examples of this willingness. In Dalio's defense, in a Reddit AMA he held 3 days ago, he changed his standing in BTC.
Earn Interest on Crypto: Get up to $250 in crypto when you deposit $25 or more, and earn up to 8.6% APY on your cryptocurrency: https://blockfi.mxuy67.net/b6LYP