Human psychology is really very interesting. Human behaviour or mood, It changes in every action. This changes happen for a certain time or the change may remain the same for long time. This actually depends on the matter how impactful is it.
Life is amaizing and very interesting to you unless you lose someone or something . actually you don't speak very loud about this. we keep quiet about our hard times.Hard time doesn't mean you only financially Needy. Hard times also means you are going through pain because of something bad happened to you.
Bad situations can be like, you failed in your exam, someone passed away, you lost something important, Accidents and so many others that are happening around us daily. Let's talk about what to do and what not.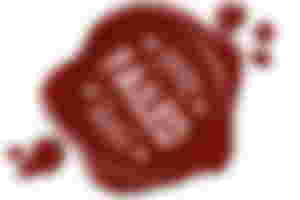 Source: pixabay
This is a common matter for a student but at the same time it is not common for the bright students! Lots of student fails in exam when they read in school. Few of them doesn't take seriously that they faild but a majority of student are serious about their deeds and it should be ! But you have to show this seriousness in a positive way.
It's not that you will hang yourself because you faild? Or you will leave your house because you scored low! No, In our country, I have faced this kind of matters a lot that students hang themselves because they faild or scored below they wanted! You should not think this way! Rather you should be calm. Let me tell you one thing about me.
I never faild in any subject during my school life but one time when I was in class seven, I got faild in mathematics. I remember my teacher hit me hard for that and the pain lasted long for 5/6 days But I took that in a positive way. After that I never scored bad result, though the result wasn't as topper but it was sufficient for me haha.
So, scoring bad sometimes isn't a serious matter.you should get involved with your study more but never be disappointed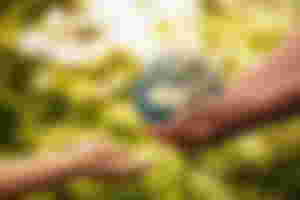 Source: pixabay
You know some natural rules has been created since we weren't created! We all have to die.It is a bitter truth. There is a sequence to enter the world like before you born, your father has to born, before your father born your grand father has to born but did you see that grand children hasn't died before grand parents? Is it similar to the sequence of entering the world joining the race? No, death is certain but it has uncertainty to fix the date to inform you!
So,people will die around the world, around you! Your relatives will die, your favourite persons will die. Ofcourse you will be hurt for that but this is the truth! Notice something, because of someone's death, does the world stop itself for a sec? Does people around you stop working! Does the work the man was involved with stop for ever? The answer is a big NO! because everything remains the same after the death of anybody. The world, the people runs as they are used to. There is no effect will be seen because of your absence.
I have read somewhere that death is a process of bringing new to the world. Most of the time the old should leave the world for the newcomers. New comers will bring new ideas, they will organise this world with new ideas If we want new then we should leave and make the world suitable for the new comers. It's not that you will leave now haha, yoh have a limited time here. Just utilise them and do good deeds! Never stop!
Losing something important like papers or something valuable, you have to be careful about your papers but if you lose somehow then don't panic for it too much! Because being panicked won't bring your papers or the lost thing back! Rather you should find way to get back! Sometimes it's a difficult process to get copies of any papers but it is possible to get copies though its time killing . But atlest you are able to get them back but once you become panicked, yoh don't get anything to think and have a solution!
Lead image source: playerattack.com
All the bad situations are like accidents. Bad situation comes suddenly but it takes time to turn itself good.So, once you fall to the bad situations, be calm, have patience it is not ultimate! You are being tasted with hardship! Faith on you! Do your part, don't think about the results! It depends on your work, your deeds! Today or tomorrow, your good deeds will take your to the success which suits you!