Who Is Home For Christmas?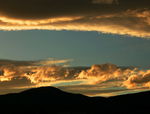 Merry Christmas everyone, I trust we have having the best of times, Christmas should be enjoyed, especially being that it's also the last week of the year, there's no better time to rewind and just relax after a year long work and stress. We all have the various people we would love to spend this quality time with, mostly family and friends. In most occasions friends comes in between but mainly we'd be spending the Christmas with family, just like me. It Christmas and so I had to come back home, I decided I'll be spending the festivities with family and then hang out with friends also though.
It's a good feeling to be meeting everyone at home, especially when it's been a long time since you all last saw or gathered together. You know that catching up and different stories coming from everyone, it's really a fun time, let's not forget the cooking and food, that's indeed the best time, that homemade delicacy, you'd eat on Christmas till you're filled and tired. Do what you must do as long as it's fun and it's a show of love, this is the season of love so it's got to be all love spreading around.
How is your Christmas going over there? Hope you went home this christmas, who is home for Christmas, hope you're having the best time. Or would you not be going home, how then do you intend to spend the Christmas, with whom and where. Well as long as it's going get you the excitment you need. Sometimes all we really want for Christmas may be to be with someone special, someplace special or even alone, it doesn't really matter how we are used to spending our christmas, all that matters is being happy, even if that means being alone, although I don't see how we can spread love with being alone.
The festivities does not last forever in a week time it'll all be over so its important that we utilize our time well. Enjoy every moment with each and everyone, make good memories that would make you smile whenever you remember, you never know how soon you'll see them again so make each moment counts. And ensure you remember the reason for the season being Jesus. Jesus should indeed be celebrated.
At the end of the Christmas and all this festivities we'll all be smiling, because we have make the best of the moment. Merry Christmas everyone and a happy new year in advance ❤. I'll love to know who you're spending your Christmas with.