There Is Power In Focus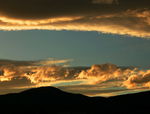 Learning lately the power of focus, to get the mind fix on a target and pushing till that target is achieved, the human mind is so vast and can drift through thoughts, you can realize that all at the same time you've thought about 3 or more different things as you were just seated, however if the thoughts are not properly channeled into a singular thought, the possibility of getting the "what next to do" is very minimal. For effective actualization we've got to learn to channel our thoughts to a particular thing at a time only.
Many times we are stuck between two or more things to do, we can't seem to make up our minds as to what exactly we should do and so we continually stay in thought and the whole list remains undone. Like as its popularly said "Rome is not built in a day" and the journey of a thousand miles indeed starts with a step" when we don't start the motion we may never start the journey and at such the final price is still not achieved. The first step comes with making up your mind, it comes after you've prepared your mind to begin and focus on the goal.
A known fact that an eagle sights his prey from miles away, should there be a thousand in flock, the eagles still focuses on one and fix his eyes on one, that is the catch, that is what it wants for the moment, maybe after this, he could come again for another prey, but for now this is what I want and so it fixes its gaze solely on it and more often than not it catches that prey except for very occurrences where it doesn't. However the probability adds up to the favour of the eagle and so it's a strategy worth emulating. Fix gazed on the target.
Human wants are indeed insatiable and so there is so much to achieve per time, already you reading presently doesn't have to tell me to know there are some things you really want to get as soon as possible. Everyone at their various phase of life have their demands and as soon as we are fulfilling one demand there is another raising up, so there is a need for focus because not all our needs are that important, even among the important need there are some more important than the other and so we've got to place more priorities to achieving the most important one first.
One good reason for focus is that it helps you follow the plan. You could get some money with you and you already thought of buying something you've been needing for some time now, but it your focus isn't strong, you'll realize that you've spent a reasonable sum for an unreasonable item, something you never planned on buying, but when there is focus, there is a goal at hand to achieve, that's the target and so all road leads to that aim, there are no turning, all cut corners. And so we see that our trust for ourselves keep increasing so when next we plan on something we are sure we can achieve it for ourselves without introducing a third party to help our discipline.
Introducing a third party has most times proved productive and so its worth doing should you know you need it, having a focus most times isn't the issue as your mind has been all about this or that for a long while, only for the set time to come and another stuff is taking up your interest as though you want it more, so it takes discipline to know that you must go buy the book, you must follow the order and so as you've planned and not as your heart want at the moment, cause letting emotions override our judgment of this is not the best option, the best option comes from a clear mind having thought things through.
Another great secret about focus is that it calls the job done faster, when you're all fixed on something then your subconscious is all about that thing, you pray about it, your earnest desires are on it and because we humans are more spirits than we are body (flesh) therefore we are beginning to call that something to start coming to realization in the physical. A undying focus on something increases our faith about that thing, should someone so much want a house and presently far from owning one, he or she with good focus can start planning though but not be able to explain how they can get it (house) achieved in such little period of time.
This is why it is essential we always focus on the positives, we focus on the good, even on memories we focus on the sweet recollections, because paying attention to the bad memories can spoil the present mood and invariably decrease your expectancy of incoming goodness. Focus is a strong word, the greatest of people and animals shows this attributes as a fore arm, learn to channel your mind power on something great and see it work out faster than the normal. Already with focus comes planning and taking due steps, a good focus is a great motivation to get working on the goal, cause it's an intense desire, and please do pray about it too.
Thank you for reading guys. Set your focus on good things. Stay productive.