The Wind Must Blow Again, Prepare!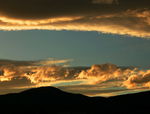 Life has always thought us of the essence of planning, as seasons changes so we must prepare ahead for the upcoming season, just as a farmer knows when to plant per time per season, just as its advice to save up for rainy days, similarly its expedient we know that the wind comes blowing again, we can only predict ahead, which can be true or not, but no one know certainly when the wind would come blowing nor at what direction it'll blow towards, it's just left to us to prepare our tent solid, so when it comes it doesn't destroy all we've built, rather it comes serving as a cool breeze well welcomed.
Life can be great at all times when you know you've done all there is to do in the worst case scenario, even if we can't know what the future bring, at least knowing you've tried out your best still is a nerve calmer, just as a worker constantly working with no savings put aside for whatever may come, compared to another who does, they both don't necessarily have to lose their job however one would be so calm while the other would keep trying all he can do not to lose his job. There is a kind of insult that the first can angrily back out from to prove his point, but the other knows the embarrassment is just a tip of the iceberg should he call it quit.
I can recall how back in the days during our high school, the teachers would rarely tell us when the test day would be, already they expect us to be so devoted to our studies that we can seat for any questions thrown at us at any giving day, well I'm really not that guy for reading when it's not close to examination date, so I really did copy from those who appear to know what they are doing, well most of us copied especially from those brave enough to bring in an exhibit, but there is always this one girl that doesn't need to copy, yet knows what she's doing, only thing is the teacher knows her and got his eyes on her, no one could go close.
The place of preparing ahead can't be over emphasized, its necessary is talk about it now especially after my last article, so we know it's not being negativity minded or expecting the worst, it's more of putting things in place, it's more of a good housekeeping, you may not be expecting any visitors, but you've got to learn to keep the home neat and welcoming at all times, already you must have experience those few times people come knocking unexpectedly and you've got to go on full speed to start taking the dirty clothes of the chairs, while shouting to them to hold on., stressful isn't it.
Definitely stressful, just then you would have wished you tried to tidy up on time, so you see, putting things properly isn't termed having a negative mindset, nor is it termed expecting the worst to happen so, it's really nothing short of just doing the right thing. It's all for our own good, as we know the wind is a force, though we don't know at what capacity it's coming with, it could come so heavy and caused havoc to the unprepared people or it could be so light and does little or no damage. So best still, we plan ahead, the wind blows surely, be prepared, stay prepared.
Imagine the joy and excitement the wind comes blowing and you're saved, especially when others are affected and it's clear that you're exempted, it's a nice feeling for real, you begin to see the importance of planning ahead, even other people would come around to ask for the secret, why are they affected and you're not, I can remember one time I woke up at night at decided to just glance through a note, was just in the mood to ready as I have grown to cultivate that habit I didn't have back then in high school, could you believe the day after, our lecturer came setting an impromptu test and I excelled, from thence I needed no more motivation to read at all times. And on so many occasions it really did pay off.
Should we be able to predict the tides, to know when the wind is approaching, then we all won't see the need to learn some needed skills and habit we ought to have learnt. Remember life is personally created and its affairs were put in place by God for our learning, you really won't see the need to plan ahead, to being proactive if you can tell when and how its coming, fortunately for us all, no one can certainly tell, so we all have just got to be humble enough and learn. Now that habit we have learnt has helped us a great deal on other spheres of life as being proactive is a major risk management tool.
You really should plan ahead, you really should put things in place, set the house in order, set the finances in a save zone, start building that relationship to stand the test of time, start devoting more time to learning and growth, all this and more are traits worthy of learning, so we are fully equipped and relaxed for whatever may come and whenever it may come, so atmosphere of preparedness breed peace and confidence even to the people around you. Even top industries have measures put in place for cases of emergencies, it's not wrong to do so, rather its wise as you're sealing and possible leakages from wherever they may be emanating from.
Thank you for reading. Stay prepared!