Spending Time As Currency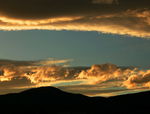 Time well spent can make up for years of training and self development. Money is only a reward, the real ingredient to success is a time well spent, a time spent in going to school, a time spent in learning a skill, a time well spent in building a great relationship on social and emotional levels, a time well spent in observing a trend, and finally a time well spent in seizing the perfect opportunity. Knowing that we are in the business of spending, it begins to open our minds to true reality, every seconds we are spending, we're spending times, and how well we spent our time would determine how much money we would have for spending.
Time can also be lavished, but unlike money cause everyone has it, cause truthfully some people are poor without having a penny to spend, time on the other hand belongs to everyone and everyone has time to spend, as long as your breathing you have time to spend. Its a currency attached to life, from birth we all already have time, in fact you having time shows you're living, and when time is fully spent then you're no longer breathing. One great truth about time over money is that time could be use to get money, but money cannot be use to get time (in actual sense though).
Reason why I noted in actual sense is cause money is power and can create spare time for your, people are occupied with most of their days in search for money, you wake you so you can get ready to go make some money, you eat for energy to go make that money, then you spend most hours of the day in line with what would bring that money, and when you sleep is cause you're tired and you've got to sleep to get back energy to go again tomorrow and make some money. Lucky are those who enjoy the activities that earns them money, those who work on their passion, to them it wouldn't seem as though they are wasting time, however everyone is all for the money, gosh it serves our every needs, including the basic necessities of life.
Yet, those who have managed to learn to spend their time are happier than those who only know how to spend money, time is the oldest currency at one that we all start spending from conception, if a motivational speaker was at birth bed, he or she might as asked us at in fact "hey baby you've spent 2mins in this world, what have you achieved?, crazy right, now think deeper, that baby has already done something, she has made her awareness known by crying thereby saying, I'm here" that's an achievement too, those cries of the baby that brings so much joy. Why I brought up this analogy is to clearly show that we all have time to use in achievement, if a baby yet not matured in thinking can achieve something not with money but in time, we too can work with time to achieve a lot.
Growing up has clearly shown us the benefits of working with time more than we should work with money. Growing up we saw the trend to go by, firstly we learn then we practice, first we pay then we earn, first we listen then we can speak, and so an on and forth, there is a process of timing, skipping one level automatically spoils your other level result, one can decide to dive into business before first subjecting himself or herself to learning from another that's been into such business over a longer period of time.
Learning from someone who has been into it for some time is one good cheat we can explore, cause then we are aware of the mistakes and we are guided on how to prevent it in our case. We can learn either physically which of course is best and create a stronger relationship with your master or mentor, or online as we see mostly today, either ways there is a time of learning, and this currency of time must be well spent learning, should you not spend your time learning then cannot buy enough information to earn you that desired level of independence.
We spend money no doubt, in fact its what comes to mind when you hear us talking about currency, but then its also best we not we are spending a little by little penny of time with each passing seconds, no pressures though, this doesn't mean you have to work round the clock to utilize your time effectively, well how much can you do that, its only a while before your moral body made of bones and blood totally breaks down, so as much as you want to see good use of time, know that proper rest is also a good use of time, it conserve energy thereby making you stronger for yet another go, proper feeding or nutrition is another good use of time as its a way of sharpening your tool which in this case is your body for a better job next to be done.
Indeed there's time for work, to effectively pursue the Money, but sometimes we aren't supposed to spend the currency of time pursuing money, those time money comes secondary, as there are better and more important matters to spend on, for instance a time out with your family, these time should be created, money has never made any man but rather people make money, so it human over money, a person well blessed can give you a huge sum of money that can serve your lifetime, so investing time in people is by far a wiser choice.
Especially your family, your husband, wife, kids, siblings, parents those people aren't going anywhere, as you all are stuck for life, although there could be serious issues maybe, but the bond never breaks. Something worthy of note is a fact that money spent would be regained again, but for every time we spend, it is never coming back, every decisions we take in time we are definitely looking ahead to the result later on, to this effect, its a need to be cautious, we make mistake and we quickly learn from it to adjust and be better, we spend for better, time spent rational would surely hold a benefit to smile about tomorrow.
Thanks For Reading and remember Time is a currency guys, so let's spend our time wisely.