How Did We Get So Close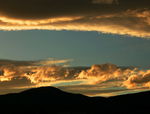 Life in itself is amazing and the way life operates is even more amazing. Every day we meet different types of people, some of which cross our paths, we engage with them into large or small talks or we even carry out a task together, but not everyone gets so close to us, yet there are some people in our lives presently that are so close to us, they are not family but it appears as though they are, and its because of their closeness, so the question is how did we get so close? I'll say it's all about the synergy, a balance in energy from both sides that brings about a heart connection.
It's very vital both hearts connect on almost same frequency, because should one among them not be feeling the relationship or friendship as much as the other, he or she would slowly withdraw thereby putting an end to such friendship or relationship. If there are no connection between both parties, then there can't be effective communications, and where there is a lagging communication, the relationship dies. Have you ever seen guys approach a girl, but the girl is so not into the guy. Except she was only hiding her feelings, its almost impossible for that guy to get her number or get her to pick his calls. She just doesn't feel the connection and yea there's no point stressing it.
We all need to connect in various levels to keep the rapport going smooth and for a longer time. The connections often happens in various ways. For most they need an inner confirmation. Often some people would say they felt it was just the right thing to do, their heart accepted the person and so they kept talking. Some also took it spiritual, as to hearing in their heart to stay connected with this person. While in the regular day we also have our ways of connecting, and it's by marking our standard. Someone who to some extent meet our fancy, this often affects our connectivity to a person. There are some times we may have seen and just say ok, I like this person, or rather, I might like this person.
Funny how good smell also influences connections, I never thought of that, I'd always felt like it would be the physical attributes, maybe talents, coupled with attitude, speech, but recently I've discovered a good odor also softens the heart, if I may put it that way. That good smell creates a good environment on it's own, a nice arena conducive for both parties to dwell, infact they want to stay longer, a hug wouldn't be bad too, especially with the smell of important, one might be happy he or she is talking with someone important, meanwhile it was a good perfume doing its job.
We all need that connection to make it all interesting. Never undermine the word interesting in a communication. When the conversation or relationship is so causal, normal, not exciting, not eventful,just plain, we most likely aren't anticipating to see that person again, the heart pumping, the thrill are often how we measure our desires for someone. Probably a trick as to why the social guys often have more people in their company, they know how to engage the people, they know how to make them want to stay, they know how to get them to come again. You don't need to feel connected to them, they can create a connection.
Call it a pawn, call it a trick, you still wouldn't be wrong, it's all gearing towards making a connection to someone. We can control our connection to someone, our feelings towards someone we know, but how can we influence someone feelings towards us. Normally it should be impossible to control someone emotions toward us, oh don't force a connection, if it isn't there from the start then don't bother trying, what's the point. If she doesn't like you from the onset, then just stop trying and move to someone else, one who would like you from the very beginning, well I hope you aren't that guy who gives up easily, cause if the feelings isn't there, we create one, well we can give up too, but not without a fight.
Back then in high school, some people were geeks, they had their clique, some were athletes, same had their cliques, the hot girls had theirs, the bad boys had theirs, they found theirselves, overtime the law of attraction brought they all together, and cause they were a perfect fit, they coexisted together. Now there are people who migrated from one clique to another, probably they were on the good boy side then transferred to the bad, or the hot girls transferred to a geek, and they also fitted in perfectly, so isn't it just about connection anymore, isn't the heart acceptance the key lock to foster effective communication anymore, well it's still the heart acceptance, it's still via a connection.
Simply put, from our angle we get that connection before we move, we don't really go for someone we don't like, except we are only going to play games, yet before we can take anyone seriously in our lives, there has got to be some sort of connection. Also they don't necessarily have to feel connected back to us, then we can work to enhance a connection, we have got to try, cause a connection makes it all worth the time. Like the bad girl transiting to being a good girl has to try her best to make it work, even if it entails her Reading extra hours. A guy who isn't love by the girl he likes would have to try and adjust in all way possible to make her like him, just we work towards what we want to achieve.
Thank You For Reading. Keep Mingling?