Greed Vices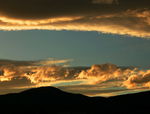 Greed appears as a friend to wealth but in reality it's an enemy, a big enemy at that, its fastly becoming the order of the day to pursue after wealth and to do it in any way possible, some ways could be decent and commendable however some other ways are not, and these ways happens to be where we see most people swinging towards. Coming to think of it, we realize there's something about the decent ways, as it requires patience and dedication, these virtues you won't really see in many people, it's the want to get it hurriedly, especially when we see others who are currently enjoying benefits, we don't want to be left out.
Greediness is a weakness, and if you're not careful to keep check on it, you'll surely lose, its a trait that firstly makes you think you're smarter and winning, but in reality you're surely going to lose and learn a lesson, well if you choose to learn at least, many people have been victims of greed aftermath and still continue living with greed without learning a lesson.
Most of the scam victims only got scammed off their possession because they were too greedy to notice there's a fault somewhere, when you are moved by what you stand to gain, get $1000 with just a deposit of $100, or there's a lot of Bitcoin you stand to get just because you're been supernaturally selected off the many people in the world, situations that are clearly too good to be true, but greed as a way of getting you over excited to detect something is definitely wrong.
Greed doesn't only apply to money, there is also a greed for power, a quest to be more respected among the rest, you want to stand out in the society, and when this cravings are becoming the sole core of your ambitions, you placing it before anything else and can do anything for this, becomes the problem, people today care less about repercussions for evil actions done, as long as they can get want they want they don't care about who they hurt in the process or what they push aside to accomplish this feet.
The trends of this modern age has clearly deviating the worlds morals, of course there are still many good people, but the bad ones are holding higher positions,are getting applauded although we are sure of their source, yet as long as they have the cash and the position they are adored, this is what the current generation saw in their parents generation and push hard for possession more than actually being good. Its as though there is little or no benefits for being good. Yes it seem as though but its just a charade, there are benefits of staying good, in fact thats where the true benefits lies.
Even as our societies priorities are seeming to deviate and according more regards to the those with higher financial status, thereby pushing more and more people into having greed, the selfish desire to possess as much as possible for their selfish gain, so they can have a say in among their peers, you can't blame someone who's tired of being regardless less right, well that's true, then how best do you deal with it, do you intend getting it at all cost, regardless of who you're hurting. How deep can you go to get what you need.
Shun greed today, it leads nowhere the gain is only for a moment, moreover its a trap leading to a greater loss in the long run and at such should be curb at the early stages, being a person of principles pay much more, being content with as much as being good can pay, set your limits, set your boundaries, money is not to be gotten at all cost, money ought to be strategically planned and worked for, trying to get it at any crooked means no matter what is a clear show of greediness eating deep, any when it plays back at you, it brings you to a bigger loss, so beware.
If people notice you have greed, they are just spotted something they could use to their advantage, should they be on the other side, and seek to hurt you, they can easily devise a means and set a trap for you, like I've earlier say most of the people who are scammed victims were scammed as a result of their greed, it's a weakness that can be exploited by the enemies to get to you, therefore be well guarded, safe guard your territory by being well informed, when there's something noticeable that could get to you, then its advisable that you find ways to curb it earlier, greed is bad. And can it be stopped ? Yes definitely.
Firstly acknowledge that you have greed, or have been greedy at least, then be intentional to think things through, don't let possession and aspirations gets the best out of you, seek to be wise and good at all times, and surely contentment is a good tool, of course you can push for more, more money, more levels, more possession but the right way, with the minimum repercussions.
Be contented, be happy. Thanks for reading.