Failing Forward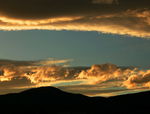 I've always thought failing can always lead backwards until I discovered that one can fail forward. How do I fail and yet I'm happy cause my failure is a win, where is the correlation? Like someone rightly said failure is a step forward but giving up is the game over. But we see a lot of people scared of failing, what if it doesn't go as planned, what if it all ended badly, and so some stayed without trying. However when we understand that we fail forward it offers a form of consolidation that even if it didn't work out yet I'm much better than before.
Most time we don't see the bigger picture to the aftermath of the whole journey, we are aware we failed, we are aware it didn't as planned but we shift focus from the most important thing which is ourselves, materials can get exhausted and repurchased, opportunities can come again even we can chase after a bigger opportunity than those we have lost, goal can be reset but if we don't work on ourselves personally then we would continue to be limited, and this is what trying does, it doesn't matter if we fail or win, as long as we tried we are surely improving on ourselves.
Just as its said, one beaten twice shy, same tactics that got me to fail can be prevented next time but someone who never tried has not began the journey yet and is yet to see the obstacles on the way, yet we keep moving and with each trying again we see more clearly and we do it better. It's all knowledge, both does who fail and those who succeed have both derived knowledge from trying and this knowledge stays, it sticks with us forever. So it's riskier not to try at all than to fail and failure is mostly a step forward, another step closer to the win.
It's just like a game, we have to win to the next stage and each level has it's own obstacles, sometimes we might spend time on one level but as soon we can win that level we would have gained so much knowledge about that level so it would be easily to play it again, then we can always win that level as if it's very simple, we may even get bored playing it feeling its too easy, we have forgotten how frustrating it was before. What makes it easy not is owing to our consistency in playing, even while we failed we kept playing again and again, so we won't be wrong to say while we were failing on the game we were only failing forward.
I feel it's better to fail at first than to win at the first try, cause then you would think its always easy, and underestimating the challenges is a trap that you might not recover from. At the early stages we are always careful and observant but as soon as we see it's easy we become reckless and confident. Take a business for example, one who at his early stage went and fought through all the hurdles would be more cautious, compared to him whom luck shone as soon as he enter, and so he think it's an easy going market, may it not be when he takes a loan to multiple his profits that the challenges start surfacing, he might run into depression.
You're so important than the way you view yourself, just because you see your nakedness and feel so normal doesn't mean you are just human, everyone should aim, everyone should set his target on things high above and run after it. We would discover then most people don't even have any plans to be celebrated and respected by people, they just want to be comfortable and live a normal life, this can be so for anyone who thinks he isn't created important, but as soon as you know God has a special plan for you, then you'll understand that you just can't live so casually anymore.
Never be afraid to fail, "what if you fail" shouldn't be the main view from your eye goggles, rather view more from optimism "what it you succeed", seeing they are both of equal probability, you can as well choose the thought you'll want to stand by, and I prefer you stand by positivity. Failure unlike it's often painted isn't a backslide, yes you may need to restart again but you're restarting from a higher platform than you were yesterday, you're restarting much better and wiser, indeed the failure increased you in different levels, so you failed forward not backwards.
Keep trying, for everyone who keeps trying the success isn't farfetched, its just around the corner, see it as your favorite game, remember how you failed initially, see how well you're performing now, let this be seen as that also, your knowledge keep expanding, you are more aware and enlightened than before, the failure indeed came with blessings, many don't know so they don't take any morals from the failure. As long as we tried our best, we aren't failures, we aren't moving backwards, rather we keep climbing up because the next time we would surely perform better. So just keep trying.
Thank you for reading guys, keep trying and never be afraid of failure, as long as you tried you can only win or fail forward.