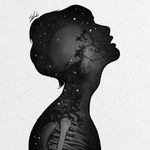 Still were grateful and thankful because we're alive and continue to survive in global disaster.Government and Technology play a crucial role amid this pandemic.They safeguard the public health and the citizens as well as they providing the budget or funds relevant to the needs of the society.Particularly as a response to the effects of COVID-19 pandemic.They ensure that people will get the vital health support they need through the pandemic.
Department of Health (DOH) utilize healthcare system ,ensure access to publichealth care services and promote optimistic mental wellness.They are working together with other institutions in order to strengthen our different capacities and improve healthcare system, biosurveillance, contact tracing etc.
More than a year and half passed since the corona virus hit the world.Sometimes, I think if quality education could still be access amid the trials of pandemic. As a student, sometimes (until now) I'm having a hard time in this new kind of learning system .There are many factors and instances why it is hard to battle in this distance learning. But I concluded that quality education can still be able to deliver to all Filipino learners .At first, it's hard due to adaptation and different hindrances but teachers give their utmost effort to give us the knowledge that we're thirst to relevant to the path we taken that will serve as the building block of success. Whether it's in the state of online class, modular learning or blended learning still, quality education can be be access and one of the reason why is because of technology.Because of government, teachers and technology, learning continue to progress in the era of pandemic.
Because of technology, it brings us closer together. We can chat or video call our love ones abroad or in other domestic places with different social apps like Facebook, Messenger, Viber, What's App etc. The family gatherings,meetings and conferences became virtual in order to reduce disease transmission as well as the education. Face to face classes transformed into new model of learning which is the online or virtual now. Leveraging technological advancements help us to control the challenges brought by the global disaster. We all know that technology has disadvantages but we cannot deny the fact that it has numerous benefits and such a great help in this trying times. Technology should be use in moderation in order to fully embrace it's advantages.
We can't easily forget the things and situations tat broke us in 2020. Everyone is experiencing life differently at this moment and your feelings are valid. Always remember that your mental health matters. Based on my experience, technology help me to reduce my negative feelings or forget my problem even in a short time. By watching random videos and talking with others to whom I considered as internet friends that I met only in the virtual world . You know I'm comfortable talking with them. I don't know why maybe because they don't judge me. We can reflect from our sorrows and despairs. That if this may happen again, we can handle it better because of one reason, we learned from our pain. You can learn to move on as wound heals as time pass by. Learn to free yourself from grief. I'm hoping that you can finally close the chapter that brought you so much pain. The last year have been difficult for many of us. As we transit into the new normal , let's look forward for a better year and the following. Hoping for a positive change that we all want to.