30 Days Writing Challenge,"Things I struggle With"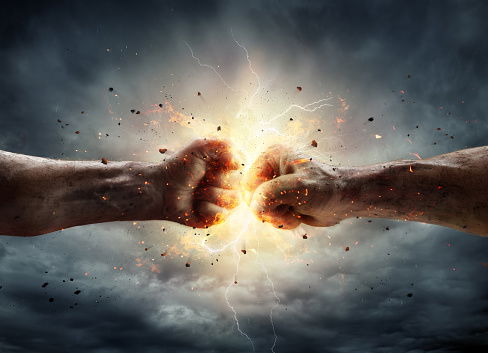 "If there is no struggle, there is no progress."
Hello to all Beautiful Read Dot Cash Community! How are you? I just woke up from deep sleep and have reached in my village. It was tough Journey from Anatolia City to Anatolia Village. Life is name of struggle that started from Birth and finished at death. Thanks God still I am alive after all these troubles. Anyway let me start my Main article that is piece of motivation for all my readers.
---
Everyone here has drastic stories about life. All of you fell badly, some survived after this fall and some become disappear from map of world. I am one of them who survived after troubles and difficulties. I never give up either I passed and get success in my first attempt or I failed after Multi attempts. There are following things I struggle with.
Police Torture

Drowning in Swimming Pool

Teacher Torture

Financial Burden
---
When I was fifteen years old, I faced a tussle in which someone blamed me for snatching and stealing android from her. It was dark days of College life. Blamer listed whole case in Police station. I can remember Police Van and I was chained. I was in front of Woman Police Officer who tortured me and investigated badly. My whole body was aching and shivering with current shots they did. In this whole process I could guess police had taken black money from blamer and was torturing me on their enforcement. As I was innocent in whole case, I remained persist on my words. I clearly mentioned I had not stolen her phone either you put me cage or you people will murder me. After few days, her phone was found in market shop where stealer sold it. When police completed investigation, it became more clear who is stealer because Investigation officer traced stealer herself. After that my fellow I don't want to mention her name came forward and said sorry and asked for her forgiveness, I forgave her because she was in worried and did in depression. Now she is my close friend.
---
Once I and my college mates made a program for swimming pool. I am the girl who didn't know how to swing. When I reached near to swimming pool, I found water level is low because reflection of water in pool deceived me. I instantly jumped into pool, I was drowning and was hopeless about my life. Last Scene I saw before my unconscious condition was blue sky. But when I opened my eyes my friend was making force on my abdomen to remove water from it and rescue my life. I hardly survived this incident after about two months. I still now dislike to visit swimming pool.
---
During my graduation in college, one of my teacher became personal because I complained her to our Vice Chancellor due to rude behavior in class. It was my Myology Paper result when she announced I was failed from few points. I applied for rechecking because I was sure I gave all the answers in details and correct. After this she warned me for further results of my complain. I am brave girl and I can't afford such type of torture. I again complained to my VC by written application. At last she had to face inquiry. My paper was checked by administrator committee and Head of Department. They announced me pass with A Grade. It was great success after teacher Torture and I revived from all. Teacher was forced to resign after this humiliation. I am sad about this but a teacher should be teacher and must be humble.
---
I am not the girl who born with golden spoon. I didn't even have silver spoon when I born. My family was simple with my parents and my elder siblings. My papa are Asthmatic Patient and sometimes they remain in our house for recovery of full oxygen. Once it was my 6th Semester when all family left me alone. There was no one who can help me. I can remind painful nights without eating and sleep without fan at 42°C temperature. I joined a Tuckshop where I provided service to many students of my college who laughed me when I completed their ordered. These were hard and harsh days when God was taking trail from me. I didn't lose hope after a lot of critics and jokes from people. Now I completed my graduation with lots of pleasure and found job after second day of my graduation. I struggle with these financial burdens and got success.
---
"There is no gain without Pain."

...Al Quran
Life is name of struggle against worries, depressions, problems, difficulties and barriers. People have criticism approach by birth. There will be 1% people who are ready to appreciate and stand with you. Believe me, take these problems and tough conditions as trail from God and Believe in Him, you will be winner and will reach to your target with lot of distinction. Just you need to continue in making effort and leave results on God. After winning and getting success, these people will be in row to get permission for many things. Just wait for your good time when everyone will be able to listen you. It surely need time and patience. In this duration you need to run smoothly on road of success.
<====BlueFlipper Original Content! All copyrights are reserved in read.cash Laws so you can share it only========>