30 Days Writing Challenge,"My Today's Bullet-Points"
"Time is free, but it's priceless. You can't own it, but you can use it. You can't keep it, but you can spend it. Once you've lost it you can never get it back.
Hello to all Beautiful Read Dot Cash Community! How are you? I just reached home after tiresome work of office. Today I want to continue my 30 Days writing Challenge and I am hopeful it will finish soon. Already I have wasted a lot and remain inactive here. These 15 Days were non-productive for me. It was all because of my personal matters. Now I am on track again. Hopefully, time will not kill me as I shall not kill it. When I saw the List of all topics, I found beautiful topic which is write up of present that is now my past. I have bad memory so it will be fun for me to compile today Bullet-points.
---
You all know dear readers I was in Journey last night. I have to travel for 600 KM from my Village to city where Feed Mill is located. I started my Journey when there was hot day and sun burning rays were enough to make sweat covering on my whole body. I was too tired and my whole body was aching because traveling by private transport is always a big factor that causes my illness.
But I am thankful to God who changed the trend and blessed me with rain. When I reached at Feed Mill, weather was cool and rainy. I was feeling fresh when few drops of rain touched my skin. Believe me ! Half of my tiresome on my face got disappeared. I captured the scene when I entered through gate of Mill, I hope it will be worth-seeing to be shared in this article.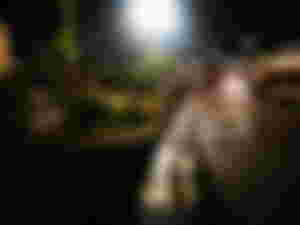 ---
After three hours rest, I have duty to check all the Mills management and Working. It was my good luck because there was water and mud all around. I was unable to go in my office, so I decided to sleep. I am confident there will be no in this world who will dislike sleep. I found this time blessing and spent it in rest. I like world of dreaming because sometimes they gave me new ideas to work. I try to implement what I dreamt. Anyway bed was my best friend today and I was happy to sleep. Check the pathway, I snapped it so that you also can predict the depth of rain 😂.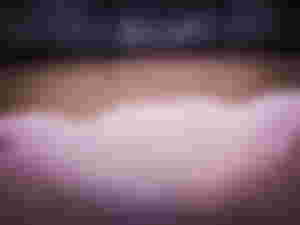 ---
After 12 hours rest, I got up to take bath and make myself ready for dinner. It was second time in my life when I was able to get rest of 12 hours, otherwise you better know I don't like rest due to my lifestyle. Sun was setting in west and sky was covered by reddish blanket of clouds. I also captured this scene and want to share with you.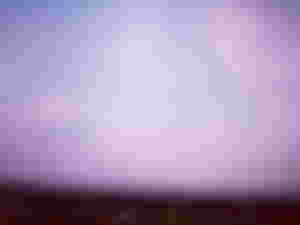 Today our chef cooked black and green Pulses for us. I like this vegetable because it is fine protein source. Moreover it has large fiber content that increases my digestibility. I ate this dish with relish and took four breads 😂. It was again second time in my life, I ate four breads with any dish. Check the dish I ate in my dinner.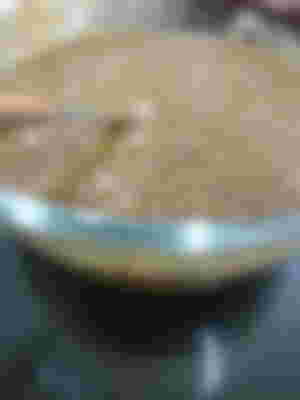 After eating dinner, I like to take tea. As tea made sharp my brain cells so that I became able to write and read effectively. There are different types of tea brands in whole world but I like simple tea and it has good addiction for me. Anything I shall like to take before any good thing is tea. It supported me even when I want to sleep but after taking tea I can keep myself awoke for whole night 😂. Check the normal milk tea and color. I hope its odour will not make you bored.
I am the person who didn't want to lose any opportunity that is related to writing because blogging is my passion. Before I completed this article, I opened hive and checked any new Contest in my favorite Freewriters Community where I found contest about Word. I still didn't win any contest there but I try my best to do something better. I hope following entry will be perfect for me with 240 characteristics.
"Truth is a word that can be saviour for a man. Once my mom advised me,"O my daughter always speaks truth." Now when I made practice of these words, I found respect, love, appreciation and encouragement from world due to fruits of the truth."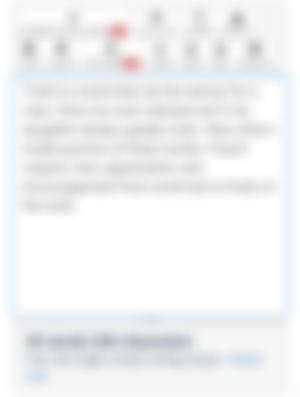 ---
It is sometimes awesome to write about the day that was fantastic and bright in your life. I am always thankful to God who blessed me with these moments when there will be rain, holiday, complete bed rest and delicious dinner. These all things no doubt are enjoyable but we should not keep ourselves away from our main aim and target. We should strive and try our best to survive in more better way than yesterday we did. These all depends, how we take things seriously. We should sleep but when we stand then there will be focus on our aim. We should eat to make ourselves strong so that we shall be able to run on tough pathway of life.
At the end, I made wonderful entry in Hive Freewriters Community Contests. Because it make me more familiar and happy to interact with Hive users.
It was enough to write here. My eyes are blinking so I need to stop here.
All Pictures are Property of Author.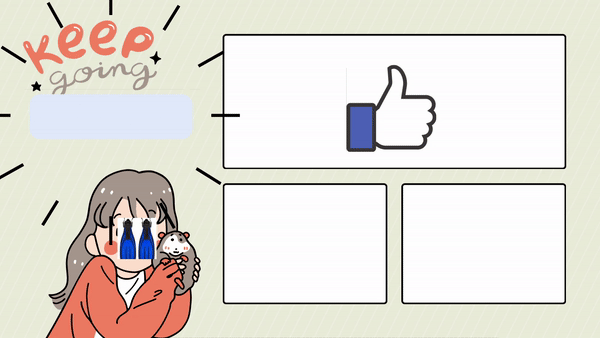 About Author:
<====BlueFlipper Original Content! All copyrights are reserved in read.cash Laws so you can share it only========>