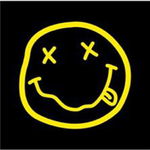 For more than two weeks wandering around on this platform, I have seen the possibility of financial freedom. Considering BCH as their digital currency for funding its users, I can consider this as an asset. 
I can see users posting Bitcoin Cash as a medium of exchange while others are investing in it. Some are still holding BCH on to their wallets for some reasons while me for now is cashing it out in the meantime  and giving out some of it in return. Read more below to find out why I needed to cash out.
First things first, why am I here? Frankly speaking, I need extra cash to support our daily needs. I have a regular job from a small company and the basic pay is not enough to provide the necessities of my family.

Commodities are high and goods are gradually increasing these days. A lot of monthly bills to pay which includes house rents and kids scholastic needs. 
Sometimes when I try to sum up all the monthly expenses I will be surprised because the total expenditure for the month seemed higher than my monthly income.
I was thinking if my computations are wrong but the things consumed and expended were evident.
I'm not sure of how users name this but I am here for extra cash. I am just being practical I guess. I bet most users here have the same purpose as mine and they or we are not really writers or professional bloggers. I can only see few, unless you mentioned it in your post like @CryptoMax that he, according to him, is a full time blogger. I have visited his profile on medium.com  and verified.
I think the best part of being on this platform is that writers are born here. Skills are being developed. Noob like me are motivated to write that it became a habit without thinking of the rewards in return. 

Secondly, who are we writing for? According to Crytomax's analysis on one of his posts a few days ago. See Screenshot below.

Honestly when I signed up for a read.cash account, I was thinking that I am going to write for the robot. I will make good and interesting posts and it will tip me with BCH depending on how it evaluates my content. (What a childish mind I have, forgive me)
However I have seen posts that received $100 tip and only to find out that it was not from the robot. And then another post $1000, $3000 and even $10,000 tipped for a single article. Wow! I just realize that  I can buy a car by just writing on read.cash.

So I therefore conclude that Cryptomax was right. We end up writing for them. Who really wants to put effort in writing without having a reward in return?
But this platform was made for its purpose. Anyone can join and receive Bitcoin Cash in return for valuable content. 
Enthusiast

I am not a writer or any sort of motivational advisor. I just received a formal education, that is why I can construct simple English. I am also trying hard to learn western English construction because I might be misunderstood with every word I wrote. I know that my English is not good but I think I can make it better by consistently writing. 

I am a guy who finds the internet as a source of money. I have tried several ways on how to earn on the internet in the past but failed. Worst was that I ended up being scammed.

So here I am on this platform trying to make  a living. And if by far this brings potential for financial freedom then this is a great opportunity for everyone.
Thanks for reading. Feel free to leave a comment. I am open for constructive criticism.
━━━━━━━━━▼━━━━━━━━━
You may want to support me with my journey here at read.cash, I will highly appreciate it. Ciao!
━━━━━━━━━▲━━━━━━━━━