Life saving Hack with Aloe vera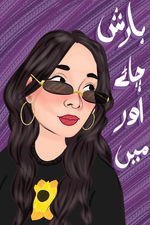 life Changing or life saving hack would be something that most people don't know about and can actually save a life . This one i personally have tried so i approve of this.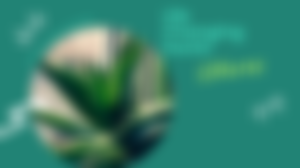 Here in Pakistan when ever we have sunny days its Wasp and bee season. As our homes are kinda open mostly like my room opens into a Balcony where we have plants , Its pretty common for wasps too appear outta no where.
So one day i was sitting in my balcony painting a scenery in Sunlight having the time of my life amd out of nowhere a wasp stung my Knee .
I was just baffled and screeching in sheer agony . Now what do you do In such situation? First of all locate the stung area on ur skin squeeze stinger out of it let it bleed a bit .By now your having a feeling that someone has set you arm on fire. Here is the hack fresh aloe Gel pad so i cut open an aloe leaf from my planter cut it in half so it looked like a gel pad and wrapped it around my Arm . Aloe Vera is very very effective in detoxing , inflammation , soothes skin , has properties that repair sun damage on skin , it also is a great moisturizer and i must tell you with in 30 seconds my pain was gone yet my hand did swell a bit i took anti allergy pills for that which my doctor had prescribed . I wish more people knew about this Miraculous plant and its hacks . Another Aloe hack is its a great laxative . You feel Constipated ? Grab aloe gel make a smoothie just put a piece of the washed clear gel and blend it.
Having Acne and skin Break outs ?
Put aloe gel on your skin to repair it and rejuvenate your skin
Your hair are dry and brittle mix some yogurt rice water and aloe gel together apply as a hair mask and get flawless Hair
I can keep writing on How Amazing Aloe vera gel is but i guess this will be where i end it today 😂❤️