In
communities
:
Bitcoin Academy & Tutorials

(2ef5)
,
My Own

(a14a)
,
Bitcoin Cash Philippines

(5a1c)
,
Friendship in Bangladesh

(60dc)
,
Art - from Doodles to Drawings

(3ed3)
,
Bitcoin Cash

(e11c)
,
Philippine Community

(21ab)
,
Your Expression Really Matters.

(9eb5)
,
Cryptocurrency and Blockchain

(7b7f)
,
We are Bangladeshi

(1bc0)
,
Share Your Thoughts (SYT)

(a50c)
,
What's life

(7ec0)
Today, I can't think of something to write here in read.cash so i decided to draw something about Bitcoin Cash and share it to you guys... ✍️
An appreciation post to bitcoin cash and the community.
Here, I will post my simple poster about Bitcoin Cash. It is one way for me to express my deep gratitude to Bitcoin Cash for the convenience that it offers not only to me, but also to all the people using it and to those who are just starting to use it.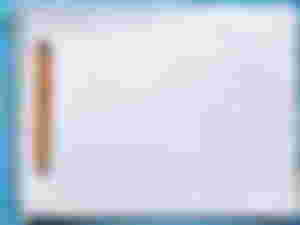 While, I was sitting and I'm doing nothing, I saw my extra sketch pad that I used in our school and I thought of drawing something and tried to find my pencil. I don't know and I am not good at drawing but yeah I was drawing everything that comes to my mind 😄
But suddenly I thought of drawing a poster and that's how I came up with this. Since, I am fund of bitcoin cash, I tried to do something about it that can give people a hint how bitcoin cash can change the world and the future.
So, I came up with this poster.
*It's only black and white for now because I don't have coloring materials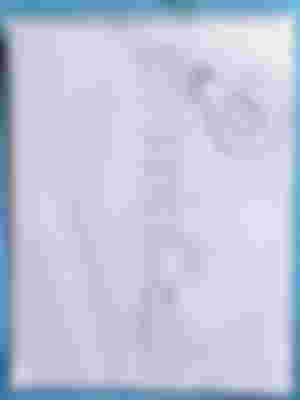 Explanation
This poster, in my own interpretation, simply means that the emergence of Bitcoin Cash to the whole world is a very bright idea. It gives us countless opportunities and works that can lead to development and economic growth. Hence, with this, it can and it will probably change the world and will solve problems of yesterday, today and to the future.
That's all folks, I am not good at drawing and that's all I can do, but I hope that I imprinted in your mind how amazing bitcoin cash is.
Thank You everyone!!! Like and comment if you loved it. Keep posted and Subscribe. 😊
#BCHforthewin❤️ #BCHsolvestheproblem❤️
In
communities
:
Bitcoin Academy & Tutorials

(2ef5)
,
My Own

(a14a)
,
Bitcoin Cash Philippines

(5a1c)
,
Friendship in Bangladesh

(60dc)
,
Art - from Doodles to Drawings

(3ed3)
,
Bitcoin Cash

(e11c)
,
Philippine Community

(21ab)
,
Your Expression Really Matters.

(9eb5)
,
Cryptocurrency and Blockchain

(7b7f)
,
We are Bangladeshi

(1bc0)
,
Share Your Thoughts (SYT)

(a50c)
,
What's life

(7ec0)