Hello friends ! I hope you all are doing well. 💕
Today I am sharing with you a dessert recipe which is my most favorite " caramel egg pudding "
It's too easy to make and so tasty to eat...
Okay, now check out the recipe given below... I hope you will like it too
Milk 1/2 liter
4 eggs
1/2 cup powder milk
1/2 cup sugar and 3 tablespoon sugar for caramel
1/4 teaspoon vanilla essence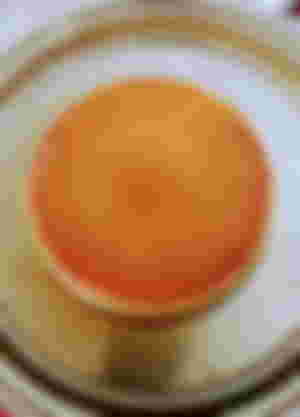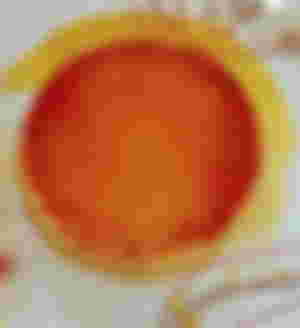 Firstly you have to make the caramel ... Take a non-stick pan... Add 3 tablespoon of sugar .. put a little amount of water in it.. Remember it should be made on medium to low flame.. wait till the sugar melt and it colors change into brown golden color ..

Don't burn it.. after that take this caramel into the baking bowl and let it set...

Now take half liter of milk and boil it . Add 1/2 cup sugar .. Turn the gas off , let it cool.. Then add 1/2 powder milk in it.. mix it well

Crack 4 eggs and mix it with a hand beater .. don't make it foamy... Add vanilla essence it will reduce the smell of eggs

Add this eggs mixture with milk and mix it well .. then strained the whole mixture..

Take a pot .. fill it with half of water and put a stand on it .. cover the pot and put it on medium flame

Put the batter into the caramel bowl. Put it on the pot and cover it. Cook it on the steam for 30 minutes...
Then your caramel egg pudding is ready....😍
Thanks for reading...
Like it , comment it and please subscribe my id 🙏🏻
Stay safe with your family 💖