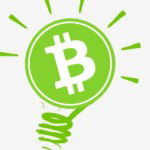 BitcoinABC (BCHA) say that with Infrastructure Funding Plan (IFP) called the coinbase rule, which reinvests 8% of each BCHA block reward to fund future development will help BCHA scale to become sound money for the world.
Bitcoin Cash (BCH) supporters, on the other hand, believes that IFP is a "Statist's solution to funding" and voluntary donation model can help fund infrastructure to allow Bitcoin Cash to thrive and succeed.
So why the difference in opinion?
To answer this, we need to explain the technical differences between BitcoinABC's coinbase rule and Bitcoin Cash's voluntary funding model.
On January 23, 2020, the Infrastructure Funding Plan for Bitcoin Cash was published by Jiang on medium. The IFP proposal was strongly opposed by the community and all the discussion around the IFP was extremely stimulating. A group of developers created a fork version of the ABC software without the IFP called Bitcoin Cash Node (BCHN). Flipstarter, during that time was also born and carries the idea of voluntary funding.
During the launch of Flipstarter, there were 6 historical campaigns. BitcoinABC being unable to receive enough support from the community to raise a successful flipstarter pursued its own way and forked from BCH last November 15, 2020. Bitcoin Cash ABC (BCHA) was born.
BCHA pursued IFP, every 8% of its block reward is reinvested to fund future network development.
Building the BCHA Network
This is what IFP have achieved.
[ Note : There is no report for December 2020, so currently this is only the public information available ]
BitcoinABC November 2020 Income
286.5612936 BCH
265.939859415 BCHA
BitcoinABC November 2020 Expenditures
416.408549 BCH
Bitcoin Cash (BCH), on the other hand, continues to build through voluntary funding model
Building the BCH Network
And some other successful flipstarter campaigns here.
Bitcoin Cash's voluntary funding have successfully funded 47 projects and raised 6021.73 BCH (at the time of writing)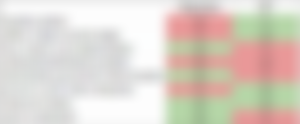 The IFP is simply not the best fund option because it is not. Voluntary funding model have shown that it can do a lot to
secure a bright future for Bitcoin Cash
through voluntary funding. It had also provided
an adequate level of stable funding
to developers, holders, miners and pools, and anyone who wants to organize a fundraise so that
Bitcoin Cash remains a strong and vibrant cryptocurrency
which are originally the goals stated in the IFP's proposal introduction.
________________________
REFERENCES
https://medium.com/@jiangzhuoer/infrastructure-funding-plan-for-bitcoin-cash-131fdcd2412e
https://read.cash/@tula_s/flipstarter-vs-ifp-b0a9915f
https://blog.bitcoinabc.org/2020/12/30/our-transparency-report-for-november-2020/
https://flipstarters.bitcoincash.network/#/completed (thank you @Omar for helping me find this)
simpleledger:qq3l9er3393zkv667gtt2jzkklfytdqy0vj0p76m4j