With the BTC version of Bitcoin reaching new all time highs beyond $20,000, Kim Dotcom took to Twitter to announce his opinions on both BTC and BCH. While he believes BTC is a great asset for wealth storage, Kim stated that Bitcoin Cash (BCH) dominates when it comes to payments and that he expects it to surpass $3000 USD in 2021. If this Bitcoin Cash price prediction comes to fruition, from the current price of $310 it would nearly be a 1,000% increase that takes BCH back to its previous all time high.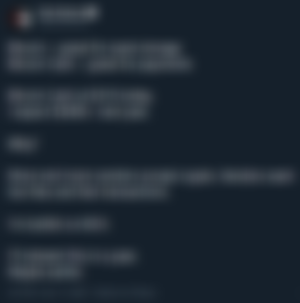 The Internet Entrepreneur and Political Activist said as "more and more vendors accept crypto, vendors want low fees and fast transactions" and this is his reasoning for being bullish on Bitcoin Cash (BCH). In saying so it's clear Kim understands the importance of Bitcoin's original electronic cash use case that can no longer be facilitated by the BTC version. At BitcoinBCH.com we share Kim's sentiments regarding Bitcoin Cash and have devoted ourselves to supporting its adoption and raising awareness about its benefits over fiat currencies. It's always great to hear high profile people announce they are bullish on BCH and I suspect there are plenty more who remain silent because they fear reprisal from BTC maximalists. The BTC Maximalists know their days of "number go up" are limited and that's why they will attack all those who are in support of competitors which threaten their scheme. Let me explain.
Despite the BTC price continuing to rise, the reality is that its true value is falling due to its 1mb block size limit. BTC is riding on the coattails of its previous self and those who so passionately promoted it back when it functioned as electronic cash - a fast, cheap and reliable money for the world. In stark contrast to BTC, the BCH price remains low despite it having superior capabilities such as: sub-cent fees, instant transactions, tokens, smart contracts and Monero-like privacy. This indicates high value that is not yet reflected in price. Eventually for both coins, their true value will be reflected by price which means massive future upside for BCH and the collapse of BTC. Kim Dotcom seems to be aware of this and that's why he is reaffirming his support for BCH with this new price prediction.
Earlier in 2020 Kim appeared with Tone Vays on the BTC Maximalist's podcast and left Vays perplexed when he said new adopters of crypto "are going to go with the currency that gives them the cheapest fees, the fastest transactions, the most reliability [...] unfortunately, that is not [BTC]." Dotcom said he had sat down with Roger Ver of Bitcoin.com and looked at what he was doing with Bitcoin Cash. Roger was many steps ahead of everyone else just as he was with BTC in the early days, which earned him the nickname Bitcoin Jesus after his tireless promotion. "[Roger] is working on some really cool stuff, in terms of security and privacy. And I also agree with his argument: In order to be a very successful cryptocurrency you need to provide fast and cheap transactions, there's no way around that. It's nice to be a store of value, but if you really want to succeed in this game, you need to be THE electronic cash."

Kim Dotcom also let on that he's been busy building a new product called K.im which will utilize Bitcoin Cash (BCH) and he claims it'll bring billions of users to the cryptocurrency. He's done this before with past successful projects like Megaupload, the world's most popular file sharing service, so it's not unrealistic. Kim told people to buy Bitcoin (BTC) when it was as low as $100 and now he says "it's BCH time".