The mind creates what it believes
Two months ago I saw the sky, I love to see the sunsets, nature and everything beautiful that this world brings. A world where human beings become cruel even to ourselves at some point in our lives, but that's what growing, learning and living is all about. However, we are capable of many incredible things and manifestation is one of them.
You will probably think that it is a fantasy, that it is not true or even that it is unlikely to happen and that is understandable, but believe me the law of attraction and everything related to it, it becomes real. It all depends on how much you want it, your energy and your vibes.
It is important to emphasize that manifestation is the result of everything you wish to become reality, that is, something that happened through a focused visualization, an unwavering belief or even an intentional action. It is a powerful tool for setting and achieving goals.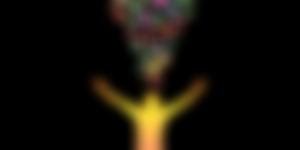 Personally, I was not a big believer in this. I felt it was like wasting valuable time in my life. However, I saw people who did it and over time this was fulfilled, therefore, I wondered if my idea was wrong, if I was able to concentrate, but I understood that if your goal is what you really long for, without realizing it, you can manifest it. It also helped me a lot in my mental health, which is one of the reasons to heal, because of the relaxation and energy that has to flow from us.
Last year, I went through several circumstances, economically, mentally and personally. Therefore, at the beginning of this year I wanted to manifest everything I really wanted and with time, the universe is giving it to me and even though it is beautiful it is so magical and real, that guys, I still can't believe it. Today something happened to me that I always wished for and manifested, I really didn't know how to react, I was in shock, however things have also happened that at one point in my life I had longed for.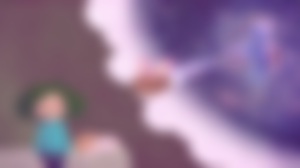 But, manifesting can happen intentionally or not, that is to say, there are people who say ''I have this'' and with time it is fulfilled, as there are others where it is necessary to manifest, law of attraction, among other methods.
Therefore, I will leave you here below some steps to follow to get what you really want:
Be clear about what you want: Start by being clear about what you really want. Grab a pencil and paper, and write down every idea you have. You need to be as specific as possible when it comes to articulating each desire. Instead of writing ''I want to have a successful career'', write something like ''I have a successful career''. Always speak as if you already have it, otherwise it can never be fulfilled.
Trust: Stating your desires to the universe is fine, however faith and trust are part of the main ingredients to fulfill it. It sounds difficult, I know, but it is essential to believe it for the universe to receive it.
Act: Now that you have made your wishes known and have the confidence to keep it. It's time to act, that is, you can't just sit back and wait for it to be fulfilled out of the blue, you have to work on it too. By taking even the smallest action, you will increase your chances of manifesting them.
Vibrate high: Your mind attracts what it creates, so do everything you can to stay positive and keep your vibrations high, and take care of yourself to be in the best possible place to create the desired change for you.
Be grateful: Always thank the universe, be grateful for all the good things it has sent you.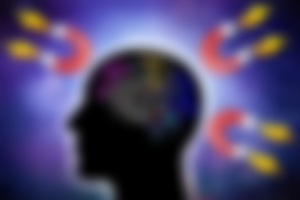 I hope you have enjoyed this article and found it helpful.
Remember, you are a magnet. You attract what you believe and what you are!
Tell me, did it work for you, what is your opinion and how did you like it?