September 3, 2021
Hello, readers! Thank you for giving this article a try. ❤️
This article is for all the newbies to provide them some ideas about noise.cash, its different features and a sneak peek on how to register or make an account and on how to set your bch wallet to receive your tips which later on can be converted into fiat.
I've made this article before but I wasn't able to publish it earlier because I don't know how to arrange it in an orderly manner and here's the outcome now. Hahaha!
---
---
What is noise.cash?
Noise.cash is a social media at the same time a microblogging platform which lets its users post anything they want -- be it long or short posts. It is also like other social media platforms out there such as facebook, twitter or instagram which lets its users interact in the comment section. The only difference is that, noise.cash pays its users with bitcoin cash.
---
Getting Started with Noise.cash
To find the website, just search "noise.cash" on the browser you use, or you may use the links your inviter had sent you, click Get Started.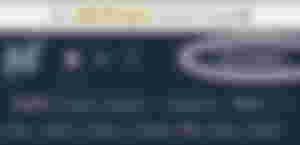 You will be asked to put your Display Name or Username which you will be using for your entire stay in the platform because it cannot be changed, so think of a good and catchy username which is easy to remember.
You will also be asked to make your password and put an email address, then Register. Make sure to save and remember your email and password because you'll be using it to log in again if ever you log out your account.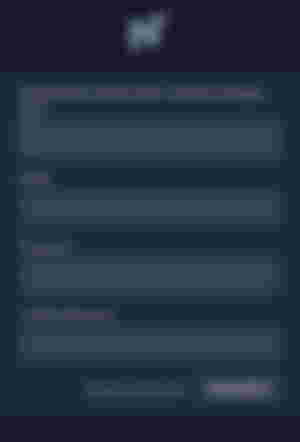 Welcome to noise.cash! A platform where you can share what you cannot in other social media sites. Hehe! 🤣
Upon making an account, the noise.cash rules will be shown to you and you should read it seriously because that will be your guide in every post and interaction you'll make in noise.cash.
---
What are the noise.cash rules, and what do they mean?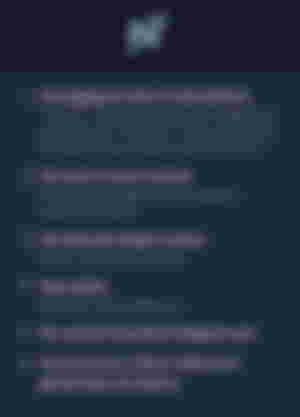 No begging for tips or subscription. It is strictly prohibited to comment or post updates like "Sub me pls., I'll sub you back or Tip me, I'll tip you back." There's a big tendency that you'll be marked as a spammer.

No erotic or porn content. Just simply no posting or asking for nudes or erotic contents.

No obviously illegal contents. Posting of links which are obvious scams, hacking and cracking are prohibited. That's why you'll notice that when you post some links, there are times they can't be posted.

Stay polite. That's it. Just stay polite. Don't be rude. Always show respect and elegance and with good manners.

No content to disgust users. It is the same as the sharing of inappropriate links which will disrespect or disgust other users.

No extremism, calls to violence or glorification of violence. Don't start or encourage violent actions which will affect not only yourself but the other users as well.
---
Setting Your Wallet Up!
It is very important to set your wallet first, and for you to do that, install any crypto wallet which you are comfortable using such as the following:
Coins.ph Wallet (atleast Level 2 verified)

Binance

Coinbase

Bitcoin.com Wallet

Trust Wallet, etc.
Once installed, you need to open the application and go to the BCH Wallet, click receive, copy your bch address and paste it on the wallet section on noise.cash which can be seen on your profile (👤).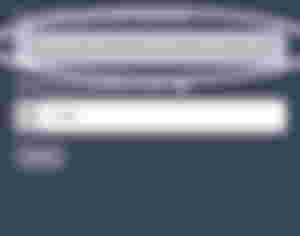 Make sure your BCH wallet address starts with "bitcoincash:" You can also set your minimum payout on your wallet which if you reached, that's the time that you'll receive it on your external wallet, let's say for example, $1.00, then click save!
---
Sneak Peek on the Different Features of noise.cash
The oh-so familiar Heart Tips we all look forward to: The heart tips is how we are able to earn in noise.cash, when your posts receive hearts from the other users, it will go directly to your BCH Wallet which you can convert into our fiat. Remember that not all hearts/likes you receive in your posts has its value, and the heart tips value varies.

The Renoise: It is the same as retweet in twitter and a share button on facebook. We use renoise when we saw and read an amazing post from other users which are worth sharing. But I think all the heart tips on the renoise posts will go directly to the original author.

The Search Button: Noise.cash made it easier for us to find the users we are looking for. Just click the search button, insert the username of the person and you'll find them right away, including the channels, chambers and popular posts related to the word or term you searched.

The Channels/Chambers: It's like categories for different types of posts every users make. It can be on the channel of food, photography, everyday story, etc., just to make the platform more organized and good to look at.

The Dark/Light Mode: If you're not a fan of brighter or white background screen color, you can change it to dark mode. Just go to the 👤 sign on noise.cash and you can see the Dark/light mode right away. I'm using the Dark Mode and I like it better that the light one hehe.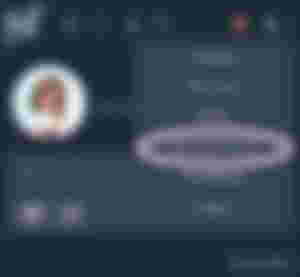 The Affiliate Program: It is the newest feature of noise.cash which encourages the users to invite more because in every earnings their invitees earn, there is a corresponding amount of BCH which the inviter receives. Noise.cash has many varying features which you'll discover upon your stay on this amazing platform.
---
What to post in noise.cash?
I've seen and read posts from different crypto fanatics talking about different cryptocurrency, faucets, websites and others which I really find difficult to understand. Hahaha! Mobile photographies from professionals to amateur ones are also popular, which is about different places, foods, events or just random photos worth sharing on the website.
Noise.cash has a pretty global audience so you should consider this fact too. You should also try to make your posts more engaging, like asking open-ended questions at the end of your post which encourages interaction between users.
You can post anything that comes to your mind as long as it doesn't go against the rules. But be mindful of your audiences as well, your subscribers probably don't want to see a hundred posts from you in a day, so you should also assess if what you wanna post is really worth sharing.
---
With your stay in noise.cash, you should observe how the platform works so you can understand it better. Get yourself familiar to this amazing platform through experiencing it first hand. And don't forget to be friendly to your fellow users to form and have your virtual friends as well.

Thank you for reading! ❤️
Let's be friends on noise.cash. :)