Crossing the Galata Bridge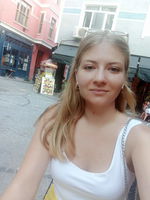 Okay, okay, a title seems like it's about the road over Mount Everest, I admit.
On the other hand, we shouldn't underestimate any kind of adventure, someone might find it harder to cope with the Turkish city traffic jam than to climb Himalayas. When I told my uncle, a truck driver by the way, about Turkish drivers, and how no one obeys the rules, neither drivers, nor pedestrians, but by some miracle everything works great and everyone understands each other on the streets, he asked me through laugh: "What is the problem then?"
Anyway, that morning, we just headed straight for the Galata bridge. I lie, on our way there, we stopped to have fantastic Gözleme for breakfast. Restaurant is called "Gözleme Point" and if you go to Istanbul in the near future, be sure to go there, it should not be skipped.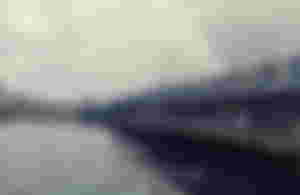 With full bellies, somewhere around noon, we finally got to our firt destination that day. The smell of fresh sea fish can be felt everywhere, and all the fish restaurants are lined up under the bridge on both sides. Honestly, we weren't really thrilled with it, 'cause we're not big fans of fish, especially the smell, but that still didn't make us run away from there. From the picture you can see a lots of fishermen standing there day and night and just take turns. And, yes, I forgot the most important thing:
the first bridge over the "Golden Horn" bay was built during the reign of Emperor Justinian in the 6th century, imagine that. It shows how dexterous their people have always been and how easily they mastered both, the land and the water.
When you cross it and move a few kilometers away to the north, you can clearly see how small but present differences appear between the old and newer parts of the city. I still can't decide what I was more enchanted by, and actually don't even want to compare them, I love Istanbul whole and completely!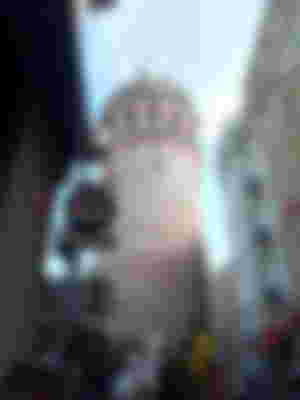 For a long time through history, this beauty from the picture served as a watchtower for both military and commercial-civilian purposes. From its top, you can clearly see the entire surroundings from all sides. It is quite high, about 60 meters, and in order to see it entirely, you have to go into one of the alleys in close by.
There was not much crowd at the entrance and the tickets were not expensive, so of course we decided to go up and climb it. The only thing that hindered us a little in our sightseeing from the top was the rain, but a real summer downpour. <3
You can see the wet parquet in the next picture.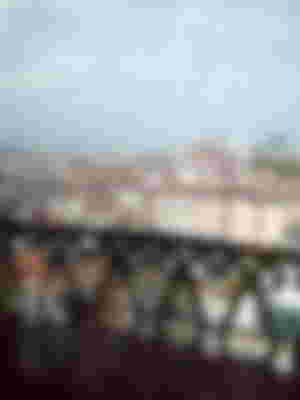 After a bunch of pictures we took there, and after we were thoroughly soaked wet so all our clothes was stuck to our bodies, we slowly descended the steep stairs to the bottom and in the meantime took some more pictures, of course, why else would we carry a phone with us everywhere. :D This is one of my favorites recorded ↓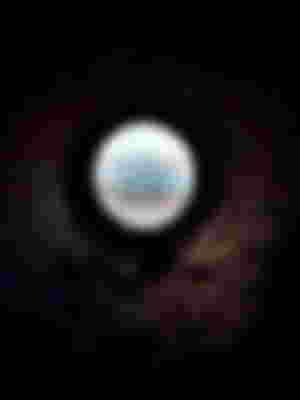 Now comes the slightly more colorful part - BALAT!
When I showed these next photos to my parents, they asked me if I went to Istanbul or to Cuba, hihi. So, our internal name for Balat from now on would be "Cuba in miniature". They mostly got that impression because of the "The İncir Ağacı" caffe. You'll see in a minute why.

The facades are decorated with the most unusual objects, dolls, flowers and murals. The owners of shops and boutiques are friendly, talkative and smiling and ready to explain anything that interests passers-by, as well as generally everywhere in Turkey. My boyfriend said it's in their blood to be good traders, and he wasn't wrong at all. Sometimes it would seem to us that the whole city is one huge market, where in the evening they clean up, throw away garbage, cardboard, foil, and after a few hours, early before dawn, they bring out new goods ready for the next day, and so on in a circle.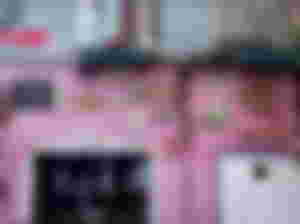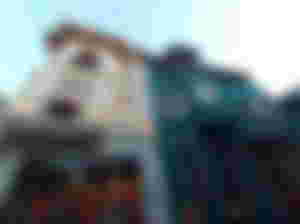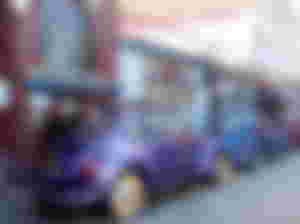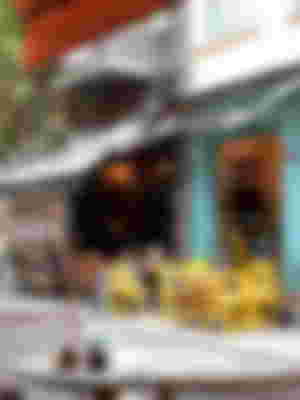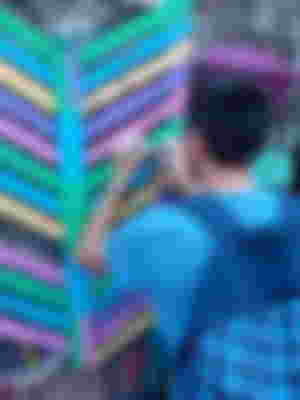 Here's my boyfriend, writing down our names and leaves a note saying when we visited this beautiful part of the city. I guess they won't repaint it until our next visit there, hihi. What you think, will they? I wouldn't be surprised, considering that there are a lot of tourists, the city is amazing, and these boards are really small sized. :D

That would be all for this part, I hope I managed to give you at least a little insight into my experience of this city.