A few words to begin with
Hi guys, I'm Bebana here, as well as on noise.cash and noise.app, but I don't remember clearly if I wrote my real name somewhere. My name is Bojana, and according to some explanations, the name Bojana represents "a woman who is brave"; "a person who really fights and who is persistent"; "a woman who is the embodiment of strength and intransigence"; "fighter"; "woman, mother and warrior".
On the other hand, the less popular meaning of this female name is the one that comes from the verb "to be afraid", and means "a person who is scary"; "a woman who is a coward"; "woman who falters easily"; "a person who runs away from problems".
Of course I prefer the first one. :D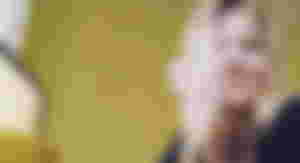 Sometimes, I am Bojana from the first explanation, and sometimes that other one.But that's how life works for all of us, right?
Anyway, let's get on with the facts...
As you could see on related platforms, my descriptions say naturally blonde but kinda smart girl. I like to joke a lot, especially on myself, so forgive me if I say something stupid here in the future, I will probably find it hilarious at that moment. :D Also, I love photography, movies, series, rain, delicious food, long nature walks, music, concerts, hugs....everything that makes me and other people happy. <3
I think that's enough for a start.

I am glad to be here with you.

I really do!