A lot of people in the Philippines rely mostly on Coins.ph in cashing out their BCH earnings but only few people here have the experience so I decided to write an article on how I was able to transfer Bitcoin Cash from Bitcoin.com wallet to my Uphold Wallet and Cash it out through Coins.Ph.
I would like to take this opportunity for all of us to understand the complexity of how Bitcoin Cash works and this article is dedicated for all the users who are base in the Philippines.
Bitcoin.com Wallet is the most widely used wallet among users of this community aside from the usual wallet we used in the Philippines but Coins.ph is not a wallet but a business for exchanging cryptocurrencies. Bitcoin.com wallet is more functional and focused only with BTC, BCH and Stable Coins.
The Bitcoin.com Wallet is also an effective tools in organizing your BCH earnings as you can add more specific wallets, unlike the Coins.ph wallet which is limited in functionality.
When compared to the other existing wallets, Bitcoin.com wallet is under the leadership of Roger Ver, the crypto entrepreneur that became famous online for his incredible promotion of Bitcoin during the early days as he is best known as "Bitcoin Jesus." He is now promoting Bitcoin Cash as the real Bitcoin and the future of cryptocurrency.
Bitcoin.com wallet is considered as the fastest Bitcoin Wallet ever created as you can easily buy Bitcoin Cash and Bitcoin, you can also store BTC and SLP tokens in one safe place.
With the use of Bitcoin.com wallet, one of the project under the helm of Roger Ver, we can pay faster with InstantPay and we can enter and exit volatility with integrated Stablecoins.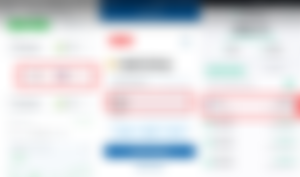 Aside from Bitcoin.com wallet, I also stored some of my BCH earnings on my separate wallet, the Uphold wallet which I considered as my first ever wallet because I earned some dollars through the Brave Browser giving away their Basic Attention Coin (BAT) which I converted into Bitcoin Cash from time to time.
Since the day I started blogging on my self-hosted website and the Blogger hosted site, I been looking for a more secure browser or browser with less ads until the day that Brave browser arrived and I used this browser since then.
Since I keep on experimenting with my BCH earnings here, I tried to record all my transactions and the speed of getting BCH from one account to the other.
Based on my own experience it took almost four hours of transaction time when I cashed out my BCH earnings from Bitcoin.com wallet to my own Coins.Ph account. Due to my previous experience I decided to transfer my BCH account first from Bitcoin.com wallet to my Uphold Wallet.
Transferring BCH from Bitcoin.com Wallet to Uphold is much more easier and faster because I was able to cash out from Coins.Ph within a few minutes compared to the hours of waiting from Bitcoin.com wallet to my Coins.Ph wallet.
Some people may comment negatively on this post because I took the more complicated way of cashing out my BCH earnings using various wallets but in reality, I'm just giving my own opinion regarding my strategies that I believe could save some time for BCH users, particularly during emergencies.
During the first time that I have no idea on how could I cashed out my BCH earnings from Uphold to my Coins.Ph, I tried to convert my BCH earnings first to XRP inside the Uphold wallet account, because of some errors on the difference between the Legacy address of the BCH wallet. I will write about this in a separate article.
After trying two times on the failed BCH wallet address during my transfer from Uphold Wallet to Coins.Ph, I decided to just buy some XRP coins from my BCH account and send it to my XRP wallet inside my Coins.Ph Wallet.
It just took me some seconds to convert my BCH earnings to XRP and from there, I transfer the XRP amount to my Coins.Ph XRP wallet. From my XRP wallet, I converted it to my Peso Wallet and transfer it to M Lhuillier for Cashing out.
Coins.Ph is the most popular wallet and exchanger in the Philippine and this is the most convenient way of transacting BCH from the various earnings I was able to accumulate just by reading and writing about BCH and the community as a whole.
Faster transactions is the main reasons why I transfer my BCH earnings from Bitcoin.com wallet to Uphold and then to my Coins.Ph.
It just took me around 20 minutes and my earnings was ready for pick-up at the nearest M Lhuiller Branch with just a mere 1% transaction fees from M Lhuillier and a fraction of a cents in transferring from my two wallet accounts.
Thank for reading and believing in Bitcoin Cash, I will be adding more information and tutorials based on my own experience.
At your service,
Phil Newsome aka BantayanIsland
Sponsors of BantayanIsland