Having a domain is a sign among bloggers that you are not just an ordinary blogger but already a veteran one in this field, no matter what Content Management System (CMS) you are using right now. Renewing our domain is one of the most important factors in blogging because once you failed to renew your domain, it will surely affect your branding.
Right now buying and renewing our domain comes in handy after some of the most popular domain registrars in various parts of the world joined the cryptocurrency universe as they adapt to the changing world of our monetary system by accepting Bitcoins and other altcoins such as Bitcoin Cash and Ethereum to name a few.
In this article, we will be discussing the benefits of easily renewing or buying a domain with the use of Bitcoin Cash as a medium of payment being offered by NameCheap, one of the most dominant domain registrar in the world today.
When we purchase a domain name, we should understand and realize that actually, we don't own it, we just lease the domain for a certain period, so there's indeed a need to renew our domain.
Failure to renew our domain will result in suspension and the domain name of our choice will be eventually canceled by the registrar which is the real owner of the domain that we bought through them.
Domains should be renewed if you want to maintain your brand and in terms of search engine rankings, you will be protected. The domain name gives your site a "name" and your customers or followers will refer to it as your site and it will become synonymous with practically everything you do online.
There is a need for most bloggers to buy their domain name because in this challenging world of blogging our online identity will surely represent our company or our business.
Having a good domain name gives the owner the business credibility and sets it apart from spam websites. It will also inspire customers' trust because it is the best branding you could make in the competitive online world of blogging.
As an experienced blogger, there is indeed a need for you to buy your domain to have branding for yourself. No matter what platform you are using in your blogging journey, if you want to succeed you need to create your website and the next part is to buy your domain.
As I mentioned earlier in one of my posts, I listed some of the most popular domain registrars that accepted Bitcoin Cash as a form of payment for new domains, hosting, and renewals and that registrar is none other than NameCheap.com.
The domain name I own, PhilNews.XYZ was first registered during the year 2015 which means that the website which was bought with just $.99 is already six (6) years old under my care.
PhilNews.XYZ was first published last August 20, 2015, and since then, I was able to renew it every year with just $10.00 or more.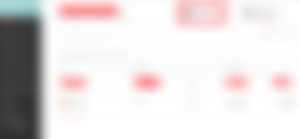 If you have been blogging you're quite familiar with how to renew our domain but this article is intended for the newcomer in the blogging world and doesn't have any experience in renewing their domain, here at NameCheap.
The first thing you should do is to Login into your Namecheap account or if you don't have one, you should try to join first through the sign-up button.
Once inside the dashboard, just look for the Domain List in the left side portion of Namecheap's official website. Once clicked the list of domains will be presented in chronological order.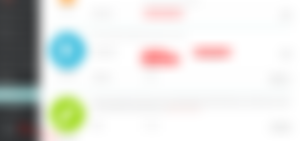 Before buying or renewing our domain, the first thing we should consider is to top-up our funds inside the dashboard. The funds will be added to our account by using the Bitcoin Cash payment option.
Namecheap is the first-ever registrar that accepted Bitcoin and later on Bitcoin Cash as a form of payment aside from the usual credit card and Paypal payment option.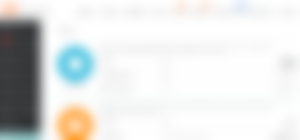 I decided to transfer a $15.00 worth of BCH from my Bitcoin.com wallet account for me to be used as payment for the renewal of my domain and at the same time to buy a new domain worth just $1.00.
This is also my way of demonstrating how cryptocurrency worked in buying a domain and renewing any domain for all bloggers out there who are silent readers of this blog.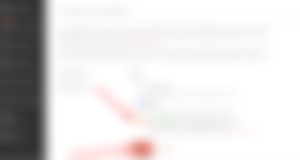 Renewing my domain name PhilNews.xyz and buying a new domain BitCashN.XYZ through the use of the new cryptocurrency payment option provided by NameCheap in coordination with cryptocurrency payment company BitPay.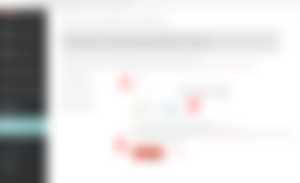 The payment processor BitPay charged around $.06 during the transfer of my BCH account to my personal Namecheap account. My Namecheap account was loaded with the exact $15.00 worth of BCH.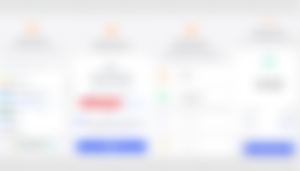 The process takes only a few minutes of my time as the BCH from Bitcoin.com wallet was immediately credited to my Namecheap account.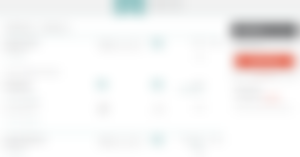 I also received the received upon payment of the total obligations from Namecheap. I will add more instructions and tutorials in the next succeeding articles so that anybody who has the time and effort can buy their domain and can make their website.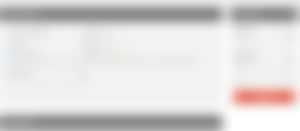 Still at Your Service,
Phil Newsome aka Bantayan Island
Sponsors of BantayanIsland