It's been a month and a half since I joined this Bitcoin Cash community of writers and bloggers but in just a short period as was able to accumulate at least $79.22. This article is not to brag about my achievements but for newcomers to understand and be inspired by my journey despite being only a beginner on this platform.
I joined this Bitcoin Cash Community after watching a video on YouTube discussing the possibilities of earning cryptocurrency by just tweeting. At first, I hesitated to join the platform but right after a won a $3.00 prize in one of the games posted online asking somebody to explain how we can promote Bitcoin Cash when given the chance which I won, triggered me to investigate more about BCH.
At first, my motivation is the possibility of potential income I could get just by tweeting but days went by, I failed to accumulate more dollars so I decided to scroll for more information and bump into a blogging platform that promises to pay some dollars in exchange for an article.
Since I am a blogger since 2010, I grab the opportunity and wrote my first article on the blogging platform that promised to give us some Bitcoin Cash in exchange for the articles we published and be upvoted by the viewers and some random people.
During my first days on this platform, I discovered that there are lots of articles, frankly speaking not that impressive enough when compared to other blogging platforms but still receiving a huge amount of upvotes from the Random Rewarder, so I decided to try my luck and joined the community.
For me this is the opportune time to join the community when it is not that crowded, way back in 2010 when I joined the Blogging community through WordPress.Org and Blogger.com, the market is not that saturated and I was able to master the art of Search Engine Optimization (SEO) ranking the first page on Google.com in every search items we published.
I know some people will not believe in me, but for some evidence, you can Google my name, it was even cited by Wikipedia. Since I have only a few followers here on this platform, I will reveal to you, that I am the co-founder of PhilNews.Ph using the author name Ed Umbao. You can search my author name in Wikipedia and it will give you the number of articles cited by the site. This is not to brag but to inspire everyone to write even if you are not that good at English grammar.
Maintaining a self-hosted blog through WordPress.Org is quite expensive, don't believe in everything you saw online that it is easy to create your blog, and most of the time convince you to start blogging with your own hosting, these so-called online gurus are just helping you in exchange of the commission they can get from the hosting company.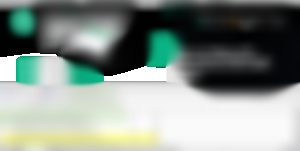 Making Money Online is considered as one of the hottest topics in social media, Google, or any other platform and one of the suggestions we often read is to make money through blogging but there are always some hindrances.
Blogging is not just story-telling, by the way, the word Blogging came from the word "Web log" or online diary at first, and later on, it evolved into Blogging the predecessor of video blogging or "Vlog" as most people are into it right now through YouTube.
Blogging is not an easy job as what most people often think of, because you cannot make money easily, you need to have some expertise in SEO, managing a website with a little background in basic HTML, and the will to discuss a story which is easy to understand.
That's the reasons why, I believe that his BCH Blogging Platform, you are reading right now is indeed a blessing in disguise, at first you will surely felt hesitant to write for your audience but later on, as soon as earnings keep coming you will surely appreciate this platform as you will no longer follow the old days of blogging as everything are provided for free.
I joined the Read Cash community of bloggers last February 19, 2021, and the first article I wrote is about my journey of becoming a blogger earning more than $200.00 per month with just zero capital. I have been blogging since the year 2010 but I blogged first using the WordPress.Org platform and later on, I blogged through Blogspot.com.
Hosting fees is one of the hindrances why most people don't pursue their blogging dreams, especially when you are just a newbie in the platform, so I decided to start a blog with zero capital because the domain name I bought came also from the PTC sites I joined.
Blogging is already part of my daily routine during the past 10 years, writing at least 15K articles for the self-hosted blogging platform WordPress at least more than 5K articles on Blogger.com.
I decided to focus on Blogger.com because there are no hosting fees and since I joined the Local Government Unit (LGU) as a job order worker, I could only produce two to three articles per day. The blog I maintained is also a political blog so writing is indeed challenging during the time when election topics are not the talk of the town.
In Blogger.com, my spending is just minimal, I just need to renew my domain every year costing me around $12.00 and when compared to my self-hosted blog on WordPress.Org it will cost me at least $100.00 to $200.00 per year depending upon the hosting package I bought.
When you're having difficulty in terms of online income, it is indeed reasonable to choose the Blogger.com option because you are not sure whether the $100-200 investment will pay off in the future, since blogging is a competent job in today's fast-moving technologies.
I joined this BCH Blogging Platform last January 19, 2021, and since then I was able to earn at least $79.22, way too small compared to my income with my blog on Blogger.com which is around $141.00 January and was paid out to me last February 22, 2021, through Western Union.
My online earnings right now are not that big because I also worked as a job order worker in the Local Government Unit, so these online earnings are just my side hustles. Unlike my early days of blogging, that I can write at least 10 articles per day with only 300-400 words, right now I could only write at least 4-5 articles per week.
So far my highest earnings on this platform is at $10.77 with my Valentines Day article "Surprising My Wife With Bitcoin Cash as Valentines Day Gift." The said article was viewed 124 times here on this platform, I considered this article as the most viewed piece of content so far out of my 23 published articles.
The second highest-earning article here on this platform is when I recall the story of how I was able to earn a living through blogging full time, ending my career as an OFW, and ventured into full-time blogging that resulted in being interviewed a local TV station in Bacolod City.
That article titled "First Business Blogging Full-time, Interviewed by a Loca TV Station " earned around $10.67 worth of Bitcoin Cash with just a minimal 33 views since it was published a few days ago.
When compared to online income with my blogging journey using Blogger.com since the day I separated from the company I once co-founded, the highest income I received from Google Adsense was worth $1,750.00 in one month while the lowest is at $102.34. For my blogger.com website, I was able to generate more than 100 Million Unique Visitors since 2016. For the blogging company I once co-founded, I don't have the numbers right now.
The numbers mentioned above with regards to my blogging journey are my way of inspiring everybody here on this platform. This is not to brag but to reveal the realities of blogging, we need to work hard and work smart to achieve something on this platform.
I considered myself as a newbie blogger here in terms of cryptocurrency blogging, but I will try my best to share everything I learned and at the same time read more articles for me to study. Hopefully, some people will find it inspiring and although my time is limited because of my day job, from time to time I will surely follow all the pioneers here.
Still at Your Service,
Phil Newsome of PhilNews.XYZ aka Ed Umbao of PhiNews.Ph
Sponsors of BantayanIsland