Have you experienced almost quitting with your passion of writing due to criticisms from your fellow Filipinos because of bad grammar? If you have experienced it, then this story of mine is for all of us to ponder, and take it as an inspiration.
Since High School I started to love writing and story telling but I never thought I could write any piece of content and published it online, just like what we are doing right now, because in the Philippines there are lots of people who claimed to be "grammar-perfect" individuals who were always looking for ways to humiliate their fellowmen.
I started writing online during my OFW days in Saudi Arabia, almost ten years ago, and blogging those times were at infancy. Together with my former co-working student, we created a blog through WordPress.org and published a news site.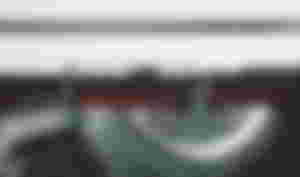 Photo by Suzy Hazelwood from Pexels
Working in Saudi Arabia as a factory worker with a salary of $300.00 per month is not enough for me during those times, so I ventured into blogging upon the invitation of a close friend of mine who started blogging in the Philippines hiring writers from India and Pakistan.
Upon learning the in and outs of blogging through WordPress, I realized that in some countries they earned a penny just by writing in a blog and sooner I realized that I could do better compared to those people, so I convinced my friend and partner that I will financed his blogging journey but we should hire Filipinos to write for our blogs.
This is the time when I discovered that writing for a blog is not an easy job because of some online users who bombarded our sites with negative reviews and most of the time commenting negatively due to some minor grammar mistakes.
Despite the fact that there were some comments who were below the belt and calling us not worthy to be called as writer and authors, I never quit in my passion of writing.
Our articles were mostly about news in the sporting world, local news, entertainment and other Filipino-related contents. Writing online is indeed challenging but the motivation for me is the dollar earnings from our blog and my dreams of someday quitting my OFW job and focused on blogging.
In blogging, you control all your contents, so when somebody told you that you have made some grammar mistakes it could be corrected just by editing your post and viola, everything will be okay.
As a blogger for the past few years writing in different websites and producing more than 15K articles on WordPress.Org and 5K articles on Blogger.com, my experience of being humiliated online is indeed worthy of sharing.
In the Philippines grammar police are everywhere but in reality those grammar police could not produce thousands of article online as what most of us can do because they're afraid that someday, someone from the community will criticize their writings online.
As an inspiration to all of us who enjoyed writing and discovered this platform just recently, I advice you not to quit with your passion of writing. Everyone of us have our own grammar mistakes and limitations of the English language but our determination to express our experience in words is already an achievement.
In this challenging online world, we met different people from different countries not only from the Philippines, so we should adjust in terms of understanding that not all of us can express our thoughts in the English Language, because it is not our first language.
Some educated Filipinos or those who master the English Language often criticized us for our grammar mistakes but in reality they're just looking for a venue to prove that the are superior to their fellows and this should not be our reason to quit our passion in writing.
As a writer we should also listen to those honest individuals who corrected us with our grammar mistakes and just edit our articles, it's just that simple. Constructive criticisms is good for the community and for us to prosper and improve our craft in writing.
After a few months of writing online, juggling around my contractual job as a supervisor in a plastic factory in Saudi Arabia, I decided to quit my job despite my $400.00 earnings which is a bit higher compared to my $300.00 salary as a new worker.
Blogging also came as a blessings in disguise for me because our company face some challenges during those times and a new management imposed some changes.
Upon learning the benefits of blogging and the potential of earning dollars which is more than the earnings of an OFW, I decided to quit and ventured into blogging full time as I realized that although I am not a good writer but everything can be edited on our blog, I decided to quit my job as an OFW.
I wrote this piece as an inspiration to everybody here on this site, particularly those people who almost quit due to some hindrances and anxiety or fear of failure.
Expressing ourselves in various ways or through this platform is already an achievement, we should inspire our fellow Filipinos to write for more, whether we are new here or we considered as veteran authors elsewhere.
Grammar Police are everywhere but every piece of article we wrote online can never be taken from us, because we owned it and nobody does better than yourself.
Until next time, At your Service,
Phil Newsome aka BantayanIsland aka (Blogger Behind PhilNews.Ph)
Sponsors of BantayanIsland