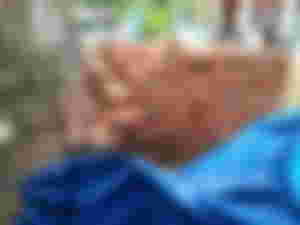 Who doesn't know red bricks? Even though we are not construction workers, we all know that. Yes, red brick is one of the most popular building materials used for building construction. Just look, some of the skyscrapers that adorn the big cities in several countries using red bricks.
Red bricks are made of clay that is dug using a hoe and then made into dough. How to make dough by adding water and trampling until the dough is perfect and then shaped. The dough that has been printed is then dried in the sun to dry. The dry bricks are then baked at temperatures up to 1000 degrees until they are cooked and red in color. Then the red bricks are ready to use.
So what lessons can be learned from these red bricks?
Like red bricks, to be useful and beneficial to many people, the life we ​​live must also go through a long journey. On this journey, we will surely meet many obstacles and tests that are not easy. But rest assured that no matter how heavy the trials of life that we receive, God never tests His servants beyond the limits of their abilities.
It is precisely the trials that are heavy and one after another will forge us to become strong people. Exams are part of the life process that we must go through to become a more qualified person. Not just ordinary people. The stronger we face the test, the more meaningful keys we have got.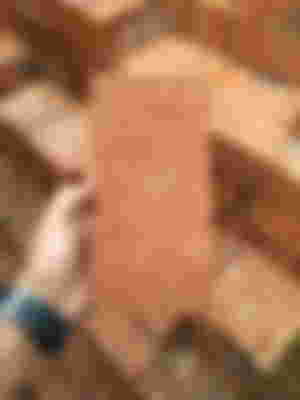 Look at the red bricks. Before becoming a red brick that can be useful for humans, red brick must go through a long process. hoeed, trampled, soaked in water, printed, dried for days, until finally burned to thousands of degrees. All processes that red bricks go through aim to become cohesive and strong red bricks, the process must be carried out perfectly. Couldn't stop and broke up halfway.
As well as humans, never give up in the middle of the road in the face of all the trials of life. If humans have never been tested, then how can one feel pain and patience. If our every desire is easily fulfilled without effort, then where do we learn what is called endeavor, hard work, smart work, and sincere work. without the trials of life, then where will we learn about patience? Climbing the peak alone requires extra energy to reach the goal.
Red bricks, even though they are small, always want to be something useful. Through the benefits it provides, the red brick wants to elevate its status to a more noble place. So if red bricks have a way of being something useful and useful, why can't humans do it. Of course we can.
Just as red bricks are often trampled underfoot when the dough is made before being molded, so in life sometimes we are under, stepped on, humiliated and all kinds of suffering that we really don't want. but that's the process of life that we go through. When we are able to be patient and then put our trust in these trials and tribulations, actually a better life is waiting for us ahead.
Never give up to achieve a better future and life. May success come to us soon.
All pictures are my own.