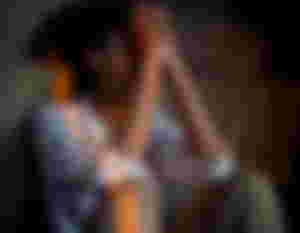 We can't always have fun days. Especially when our responsibilities are getting bigger, then the pressure that comes will be more and more insistently attacking from various directions. Of course, we never expect something bad to come in our days. But, what if it has come to us? What we can do?
There's no better thing we can do than to keep this bad day from getting worse. Something wrong could be from something else that is beyond our control. but it's our own reactions that can make this bad day even worse. The point is one day to be bad or not, it depends on our own decisions. If we consider this a bad day, then it could happen. If not, then that's what it is.
What should we do when we have a bad day?
Calm
The first thing we must do is maintain our composure. Panic will make us careless and not think clearly. We know that what we are dealing with is like a tangled thread, so we must arrange the tangled thread so that it is straight again. Do what we can, our mission is to solve problems, not add to them.
Hold back emotions
Another thing we have to pay attention to is maintaining emotions. Often our emotions explode when we have a bad day, our tone of voice changes, our communication messes up. Then what happens will make the day worse.
Ask Others for Help
Nobody is perfect. No matter how smart you are or how great you are, when you have a big problem don't hesitate to ask other people for help. Remember! That we live not alone. Around us there are many people who care about our problems, and will wholeheartedly help and solve our problems.
Maybe they can't help and solve our problem, but at least lighten our load.
All will pass
The sky is not always bright, sometimes it is dark which will cover the sun. And the clouds won't last forever. After it rains, the blue sky will return complete with the sun. The same goes for us. You could say today we are under with all the problems, but we also have to remember that this bad day will not last forever.
Time will go on, bad days will soon pass and be replaced with better days.
Believe me, that this is a small part of life that will make us more mature. Even though the unpleasant thing is bittersweet, this bad day is a pebble and we will definitely get through it.
We really can't avoid it, because everything has been outlined. But at least we always have a choice on how to end the problems we are facing.
Are we going to give up? Or are we going to hold on until it's all over? All the answers are within us.
Thank you..