This is I want SmartBCH in the Future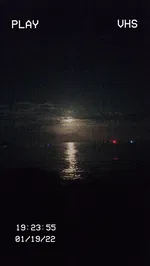 Many of us believed the Future of SmartBCH because of it's potential and performance that has been giving us these days. I want to put my wants in SmartBCH Network and this is only my suggestions and I hope that developers will here this out.
Just Like Binance Smart Chain, they have their own application which you can stake, trade and hold. As we all know that SmartBCH is a smart chain that has a progress even though this was launched not long time ago. If SmartBCH have their own application, many people will trade in that certain application because you don't need a metamask to hold for. You don't even need an excess application that where you can send your capital Before you put it in metamask. You can have one application to go with, you don't need to go many websites to monitor your tokens because in one application all you need is there have it all.
More NFT Games means more users, more users to used this Token. Many users will used Bitcoin Cash as payment method in every NFT you have. The fact that the SmartBCH have only required small amount of gas fee in every transactions. I will looking this in the future of SmartBCH.
Just like Binance, I want to have them staking which you can choose how many days and months you want to stake in that specific tokens. Much better to have this in SmartBCH because it will be useful to all SmartBCH Network users.
I am looking forward to have may tokens that will be listed in the SmartBCH Network. Many tokens means more investment, more tokens to hold. I know that SmartBCH have strong developers they will not listed that token if that tokens don't have any potential in the future. This will happen in this Network for sure because many tokens will be listed. Can't wait to happen that day. As of now, let us stake and hold those tokens that we have.
I have a trust in this token that this will happen next to Bitcoin. Even though there are only few people know about this Network. But I believed by God's will, the Bitcoin Cash will successful as success of Bitcoin. That's why even though it's hard to cash out money this times, in God's Protection and Blessings I didn't sell some of my BCH. Because for now, it's better to hold right now because if this will pump in the future.
---
Many benefits and learnings that I learned in thsi platform but todays blog is quiet unique because this talks about lifestyle. This is just my suggestions and not a compulsory to do that specific words. This haven't happen right now in SmartBCH but I hope and pray this will gonna happen in the future.
Sorry for not visiting some of your articles tonight because I am too tired from Playing Volleyball League here in our Barangay. I will catch up tomorrow if my body have some rest.
Thank You for the Sponsorship Clea, More to come with Us.
Lead Image taken From Unsplash.com