Good Morning Everyone! . By the way, this article offered to our Pastor's Goodness and Kindness because today is our Pastor's Appreciation Day. I am planning that the income of this article will be given to our Pastor's, if you want to give to our Pastor's you are free to share your blessings also. This article is posted supposedly on Sunday but due to system maintenance, this is posted right now.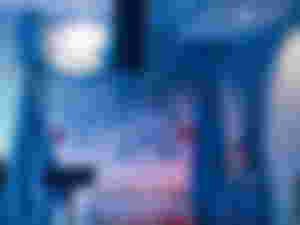 People of God let us appreciate our Pastor's or even Priest because they are the one used by God to fed our Soul. We will not be matured spiritually if they are not here. They surrendered their dreams to be a Pastor, to be an instrument to feed people. We all know that being a Pastor's that have a big congregation to handle is not easy. This day is the day to appreciate all of your great doings in our life. From teaching us what is really a sin, what is the reality.
And thank you for all the sacrifices you had, especially in prayers. We all know that each member is included in your prayers. When we needed you for spiritual matter you are always there, ready to help. Being a Pastor is not easy because I know that you have a dreams to, but instead seeking that dream first, you sacrifice it to be a leader of our Church.
Several years has been passed and you are still standing and we seen in that years God bless you also. Even though sometimes you are so tired but still you managed to pray because pray is very important.
Thank You For being a mother and father to us. We treated you as our second family because for how many years we've been together, you are standing stronger and stronger.
Of course, this appreciation will never be completed if there is now gift. We are preparing a gift for you, we the read.cash writers decided to make an article which recognize and appreciate you as our Pastor's. The earning of this article will be given to you, instead of buying things we decided to give it to cash because we know that you need this also.
Right after 3 days, we will cash out the money to give it to them. If you want to give or add the money to be given to our Pastor's, we will accept that wholeheartedly. Being a Pastor's is not easy I tell you. We want to give them a gift also, as a sign to share the blessings that we received from this platform. We want them to be part of the blessings that we received, because we treated them as a family.
This will make them happy, surely. I will get documentary if we are done giving to them the gift and we will inform you also how many amounts we earned. I am not only in this plan, @JustMaryel and @Athaliah is also included, they are my churchmate.
Hope and Pray that God will bless this platform even more and more. We should share the blessings we received from above and a way of sharing it, we shared it to the Man of God, which is our Pastor. We must seek first the kingdom of God, for the blessings will follow us.
And I take this opportunity to declare blessings to those user who have a generous heart. I am not forcing but it's about what your heart speaks to give. By the way, don't take this that we are asking but take this as a gift also for our Pastor.
Nothing will lose to us if we give, instead we will be bless by God. Take this as a seed that you plant and the future you will harvest what you planted. God's love a Cheerful Giver. Thank You for extending your generosity to our Pastor.
Kindness and Love will reigning in this platform. This platform will endure forever, and many people will help by this. Let us spread love in one another. And let us be a blessing in our family, friends and neighbors.
Your small or big tips will be appreciated, you are included in our prayers. Claim right now that the blessings will be on the way to blesa us. The hands of the Lord is wide open to protect us from harm.
Offer our Life to God and accept God as our Lord and Savior. To those people who are affected by the Typhoon Odette, God will hell us to rise-up again. God will hell us to start over again. Thank for your kindness and sharing your blessings.
Unending blessings will come into our way. I've read articles about the appreciation of their Pastors months ago and maybe you will understand this article. Pastor's Appreciation will only celebrated once a year and we should always recognize our Pastor's and Priests.
Feel Free to Read My Sponsors Articles
Lead Image taken by Me
Photo Posted Taken by Me