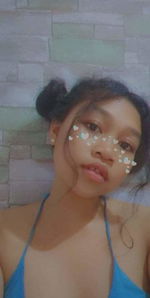 Hello Everyone I'm here again for another Article that could make an Inspiration for you to strive more.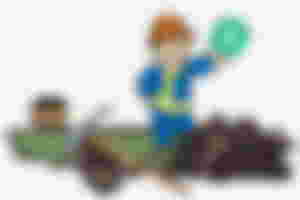 As we all know many of us here are newbies in terms of Bitcoin Cash and Other Cryptos maybe you are not more than a year in the Crypto World. For me I Just learn about Bitcoin Cash this year. But I know Crypto for years but never get the chance to invest with it. That's my regret😆
So I Started NoiseCash last February with my Old phone which has Wrecked screen resulting to poor performance also the battery is quite broken too.
After Joining in Noise, I studied what is BitcoinCash, How to Mine It or other source or platform that will giveme Free BCH and also study other Altcoins. By reading posts and researching.
What is Crypto Mining?
The term crypto mining means gaining cryptocurrencies by solving cryptographic equations through the use of computers. This process involves validating data blocks and adding transaction records to a public record (ledger) known as a blockchain.
So Everyone is Wondering, how can we Mine a BCH for FREE?
Here is my Answer.
Do you know that the NoiseCash is a Faucet?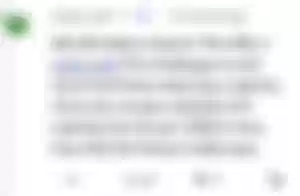 Noise.cash is Launced last December 24, 2020
and
Did you also know?
That most of it's Pioneers are writers and readers in Read.cash. It is like a Christmas Gift to all read.cash community.
So what is a Crypto faucet?
Based of coinmarketcap.com
A crypto faucet is an app or a website that distributes small amounts of cryptocurrencies as a reward for completing easy tasks. ... Most websites offer a minimum payout threshold, so the rewards earned by completing tasks are deposited into an online wallet of the site.
It is amazing right?
Most of Faucets that I know doesn't last long. But noise.cash proves it wrong because it flawlessly operates for more than 4 months now.
And Mr. Marc De Mesel is the very Valuable Person that gave all the Free tips that we received in NoiseCash.
So How Does A Cryptocurrency Faucet work?
The operation of a crypto faucet is mainly based on finishing simple tasks as well as participating in established activities. The faucet website can fix the rewards and can set a timelock for users to claim the rewards. 
Usually, users need to register on a crypto faucet by entering their details along with the wallet address. After solving a task on the website, the reward earned goes to a micro wallet — a wallet similar to traditional wallets, but one which is capable of collecting small amounts of crypto assets. For most crypto faucets, micro wallets are automatically created upon signing up. 
As soon as these micro wallets are filled, the rewards are automatically sent out to the main wallet of the users. 
Okay, Enough for technicalities. We will move forward on how do I mine BitcoinCash.
First thing I've done is
Making an Account on Noise.Cash.
Through this account. I mined about $0.50 a day. Or approximately 0.0005 BCH a day. I know it is Small but that small amount of BCH will be huge when the price of 1 BCH is equal to $50,000 right?
https://noise.cash/u/BCHAdvocate
Mining BCH in noise.cash takes a lot of time to do and need determination and creativity to attract readers and got tipped.
I am patiently trying mya best because I'm Still a newbie.
Next thing I've done is
Joining in Read.Cash
I saw articles links on noise.cash and I got curious. And I opened one of the links, Made an Account.
At first I check some Articles to get an Idea on how to make an Article.
That I figured it out that it is the same with Noise Cash Articles must be Entertaining, Educational and Captivating. We could share our Stories, Thoughts and Specially about Bitcoin Cash and Altcoins.
In my First Week I Already Earned 31.29 dollars or Approximately 0.031 BCH in my First 7 articles. It is not bad for a newbie writer.
Writing is not my Hobby, Reading It is.
So I try to learn how to write. How to put proper citations and giving credits to the rightful owners.
The third things I've done to mine Bitcoin Cash is
Collecting NFT or Non-Fungible Tokens
I collected NFTs through NFT Faucets
My First NFT I've Got is an Ashwick NFT. I Love that first NFT because that was my first NFT I've got for free. I also got Zombies and Rats Kinds of NFT with a Total of 21 NFTs.
15 NFTs are on sale but none of it has been bought yet. Maybe because of the high price. But I think it is justifiable to be that price even though I got it free.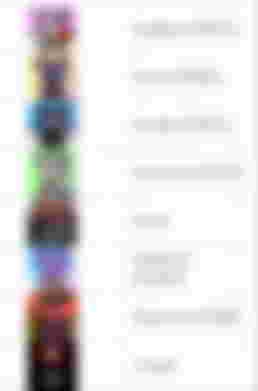 This 3 ways I've done got a total of more of less 50 dollars or Approximately 0.05 Bitcoin Cash and Counting.
🚀What I love when mining is When the price dumps.
What I Love on Dumping is I got to earn more Satoshi's compared when the price of BCH is in $1000.
Small Miners Earn more when the Price are Low but that doesn't mean they want the Price drops.
Being A Small Miner is Quite Difficult but It can be manage well.
Don't be Just a Miner, But Also Trader😁
Sources:
Lead Image downloaded from google.
Technicalities from:
https://coinmarketcap.com/alexandria/article/what-is-a-crypto-faucet
FINALE.