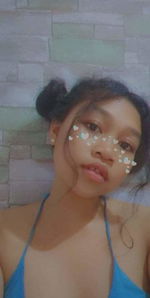 Eversince my mom died I always wantto make a House, my dream is to built a house for my mom, but she already passed away year 2014.
I was really eager to fulfill that promised and this is how I will made it possible.
First thing I've done is to check for design for a house to built.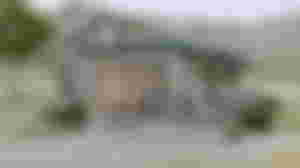 Upon browsing in read.cash I saw this article "a house for my brother" by Kit1103 but unfortunately he accidentally erased/edit his article so he take it down but really amazed how beautiful the house he posted. So I coordinate with him to get the plans and perspectives.
This house was great. This is good for 6 family members.
So I want to adopt his concept and put up the same house with his brothe but I'll improve the easthetics and paint it.
So why do I got fascinated with this design?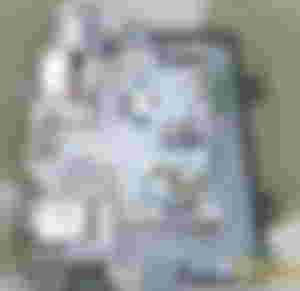 Here is his 3D floor plan. The house have 1 master bedroom with own Toilet and Bath, 1 children room, 1 guest room, 1 bathroom for all, a Dining and kitchen, a living room and a Terrace.
This house is perfect for families considering not much on extravagant houses but with elegance.
My ways to achieve this Goal of mine
✓ The number I'm doing is trading
✓ Making money online
a. NoiseCash and ReadCash
b. Investing on shit coins
c. Doing research and paper works
✓ Saving money with actual works like weeding, do some errands and social works.
Why do we need a house?
My prime reason is I grew to my grandparents house. We have a tight family bonding, every summer we get together the whole summer time. Make to story short we basically "Don't have our own house"
What do I want to add in the house?
I want to be this house modern with simplicity 😁
This will be for the children room😁 I really do love to make this room into reality.
Our children will love this room.
Amenities to add will be gaming room, because in today's generation children mostly stay in their rooms. Focus on gadgets.
But I want to have moderation but not ban them on playing gadget.
I have this rule, I want to be achieve/followed soon
My children will be receiving money when they are in highschool same with their own gadgets. But I will put TV and tablets to their room for educational use.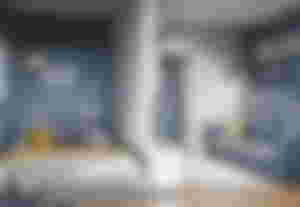 This room will maybe for master's bedroom.
I want it to be simple, I'm not fan of extravagant things, simplicity is my first choice 😊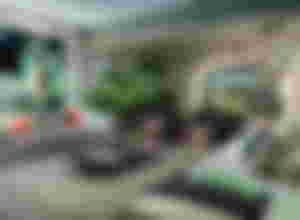 Our Living room. Simple with a touch of nature and class.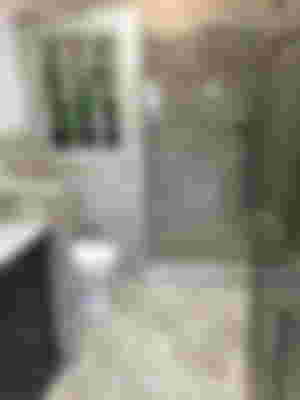 The bathroom, but I will make an improvements to that.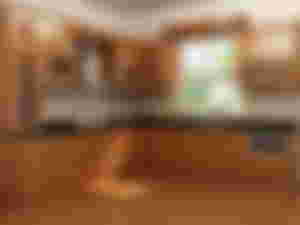 Our kitchen I want a old style. With modern items and appliances.
And so much more.
I also want to make half or one third of our roof to be equiped with solar panels.
I'm a fan of trees and I do value trees because without them maybe we are eradicated easily with this global warming. I find that tree is the prime solution to decrease the risk.
In our backyard, my aim is to plants different species of fruit bearing trees. Like caimito, manga, santol, sinigwelas, 'karamay', coconuts and many more.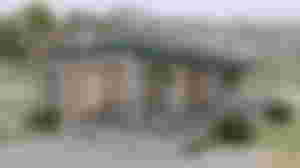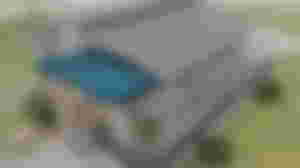 As you can see in the picture this house could be a self sustaining house. I just need to work on it, not depending on commercial electricity by installing solar panels.
I also put pump well for it, or wind mill. There are so many ideas I want to let out to my brain .
Just a quick update on my trading and saving.
We have 33K Philippine money
Morw or less 5 thousand pesos on my Coinsph wallet.
More than a hundred 5 and 10 peso coin.
What do you think guys?
I'm very Optimistic to achieve this goal with my Girlfriend. We are looking forward to make it happen but what we are focusing now it to buy a car.
Final Thoughts
✓ We do have goals to achieve it is a matter of time and determination to achieve it.
✓ I really want to achieve this goal using mostly bitcoin cash. That is why I want to onboard all the merchants that will be part of this project, from hardwares, to people.
✓ I write this article to inspire others that Upgrade your goal. Be optimistic and you can Achieve all you want in life.