"When i heard 2020 is going to be the year of the nurse, i didn't expect it to be like this". - Anonymous
October 24, 2020
How much do i earn? Btw, @BCH.Serghere, and i am a Filipino nurse.
The nature of our job is such putting our health at risk by contracting diseases, including this Covid-19.
Though my salary was never been enough to support my family and even if i am risk of contracting the deadly virus, i choose to stay on my profession to save lives.
I am working in a tertiary public hospital somewhere here at South Luzon (won't say the exact location - for privacy and safety) and i'm getting around P19k ($392) net per month.
I've been on this profession for about 6 years now.
There is a lot of explanation that i've done just to convince my wife on continuing my work as a nurse. She is afraid that i may contract the virus myself.
The most difficult part of my profession is that I am handling patients with Covid-19 symptoms, so whenever i will left our home i can only go back after 3 weeks because i needed to isolate myself first from my family.
Last april, my daughter celebrated her 4th birthday and i am not around that time. It made me cry when my daughter told me over the phone via videochat that why i am not always around especially on her birthday. I always explained to my daughter that i am away from home because I save lives.
I know, i don't have the right to complain because this is what i have sworn duty after becoming a licensed nurse. But, the growing cases of Covid-19 made me sad. All those sacrifices and efforts are worthless.
I am not blaiming anyone for what had happened. I don't blame the government because i know the our economy is falling apart. I don't even blame the people who are out there to do their jobs so they can feed their family.
But please, practice social distancing, proper hygiene and wear your facemask properly.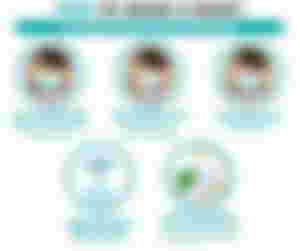 And for those who are telling that Covid-19 is just a scheme of the government/hospitals to make money, i'm telling you, i've seen worst in this whole 7 months that i'm taking care of patients with Covid-19.
Please don't give information to the people without any proof. And people on social media, check first the facts before believing. Thank you!
Please pray for me! Please pray for all the health workers! Please pray for the Philippines! And please pray for the world!