A piece of the story of a loyal and obedient cat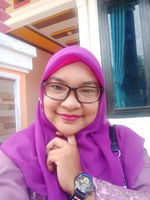 6 days ago
(Last updated:

5 days ago

)
Who doesn't know a living creature or animal named cat? Almost all humans love cats and even become one of the favorite pets. Even the Prophet Muhammad also liked cats.
This time I want to tell a unique and adorable behavior. This is not my cat but the cat of the teacher I teach at school. This cat is called Abang because this cat is male but has a very soft heart.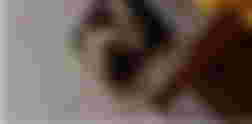 Do you know that I took this photo of a cat at school because I was teaching ?because it followed the owner of this cat to school and I was very surprised and amazed how he could follow you all the way to school school. Indeed, my teacher's house is not far from school.
Finally, she tells how this cat got to school and some of the cute things he does at home.
So, the cat's owner's house is behind the school and it's just blocked by a wall and there's no way to get in and out except for climbing the wall, LoL. So, when my co-teacher goes to school, she has to take another route, which is to cross the main road or take a detour and go a little further.
The first time I got to know this cat was when my fellow teacher called the cat and actually I often see this cat but don't know the owner of this cat. i think this cat is a stray cat on the desk in the teacher's office. the owner said "You can't get on the table because your feet are dirty and amazingly he obeys. This photo I took of this lovely cat heard his owner and didn't get on the table.
When he (the owner of the cat) called "Bro" he immediately approached him, I was shocked and I asked whose cat this was?

My maintenance cat "answered my colleague".

How could that be? i was amazed and asked again "did you bring it"?

"No, he walked alone through the wall of the house towards the school wall,"

Oh my God , I am so amazed, will he follow you while teaching?

No, he just sleeps here and doesn't disturb and sleeps under the owner's desk, isn't that cool?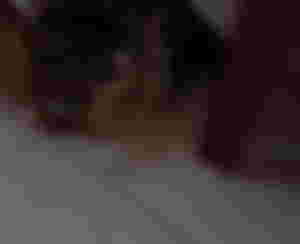 Then my colleague again said that when he wanted to go home, the owner of this cat just said, "Bro, let's go home". Then they go home together but with a different route, the cat passes through the wall while the owner of the cat takes the main road. And what is certain is that this cat arrived home faster, right? and he said when he was at home, when he called "bro, come in but wash your feet first and the child who owns this cat also has a son who is also called "brother" as if when this cat is called bro it's like a son else in this house.
Currently this cat has an ear injury, as a result of fighting with this school's wild cat, even though the other cat is smaller than my big fat cat, because domestic cats are different from wild cats.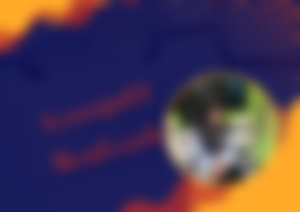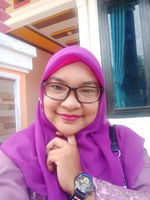 6 days ago
(Last updated:

5 days ago

)