Parents and teachers are heroes in life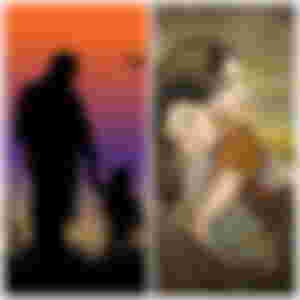 According to the definition of a hero is a person who stands out for his courage and sacrifice in defending the truth. So, in general, when referring to this definition, parents and teachers deserve to be used as heroes in people's lives. Thus, the word hero is someone who is rewarded whose actions are successful and useful for the benefit of many people.The first President of Indonesia, Soekarno, once said that a great nation is a nation that does not forget its heroes. From that advice, it is clear that the hero is a person who is instrumental to the people he loves. Parents and teachers meet these criteria.
The main reason is of course because parents and teachers are the most instrumental in the life of almost everyone on this earth. Never forget their service to us. We can never repay the services of parents and teachers. Therefore, always pray for them whether they are still alive or have died so that they will always be in the love of God, the Almighty God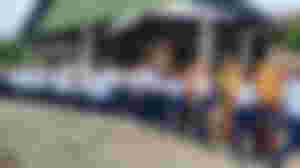 We always hear these words, among the good qualities are "respect parents and teachers. Parents are the first teachers in our lives, mothers who have given birth and fathers make a living to support us. Among them are their obligations as parents they have our rights respect.

Meanwhile, teachers are our second parents. The basic knowledge given by our first teachers (parents) is not enough to explore this life, there needs to be someone who directs them, to know it all, namely teachers at school. Our parents are clearly Father and Mother , while teachers has a broad meaning, namely "other people" who are not related by blood to us, but have the same rights as our fathers and mothers

To respect them, to speak politely, to greet/bow to them, just as we do to our parents. Even their degree is the same in our eyes "respect your teacher as you respect your parents"

The reason why we respect them, this is God's commandment, obligation, which directs us about life, provides knowledge from the basic to the highest, plays an important and meritorious role in our lives and has a strong prayer.
So, there is no reason not to respect them. Respecting and listening to their advice (as long as it leads to good) we must do.
Their services are like "Diamonds" from their hard work, tears, sweat and prayers, never asking for what has been given back. Being a parent is a duty and obligation, while being a teacher is a noble job that will create other jobs. If you want to become a doctor, you have to find a teacher who understands medicine, to be an architect, you have to find a teacher who understands archival science and so on.

My parents are my heroes. My teachers are unsung heroes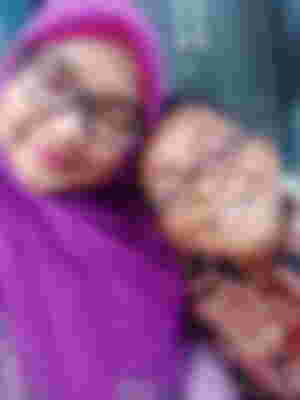 Expressing my love to all parents and teachers
"My parents are my first heroes. My teachers are the light of my"
This self is born like a white and pure cloth that will take me to the point where my steps will stand.

Mother father...

I will never forget you who have taken care of me, guided me, raised me.

You're my first teacher

Let me find my identity

Release me in your beautiful prayers, allow yourself to wander to see the contents of this world, measure the breadth of this world.

I wonder, How do I live?

How I stepped in the dark alley of this world armed with only a small lamp from my first teacher, this will not be enough..

Until there comes a great lamp that will illuminate this entire horizon

He is the one who will carry the big lamp, he is the one I will call my other teacher, my second teacher, my second parent

My beloved teacher....

Tired of guiding me, until I understand this world, learn how to know what this world wants.

My teacher at home, the teacher who has taken care of me, guided me and raised me

However.. I need something that is the strongest stick for me to be able to stand on my own feet, going around, looking, from point to point, determining the direction of my life which I know is not easy, very hard, for the sake of making my father and mother proud as teachers my first, my life's first hero.

My dear teacher...

To you I stepped in need of a bigger lamp to illuminate every step of the long journey of my life, illuminate the darkness of my life

You are my teacher, my second parent, my teacher, the lamp of my life

Mother father...

For me you are still my first teacher where I lean on when tired comes to whack, which demands my first step to open the window of this living world.

There will be heroes out there who will be instrumental in my life, whom I will respect as I respect you, who will instill their services in my life like your service to me, whom I will protect their trust, just as I guard your trust, one day who will direct the true direction of my life.

My parents are my teachers at home

My teacher, my parents at school, you are the lamp that illuminates the steps of my life

My teacher is my lamp

Thank you for lighting up the steps of my life's journey

Thank you for giving a diamond in the form of diamond knowledge that was born from your sweat drops

Give every beautiful pearl that comes from your lips

All that 'I won't be able to reply to it

My teacher my hero

Your heart is really noble

How sincere my heart is in giving your knowledge, my teacher, my parents

I will never forget your services because in every progress I make, every sparkle of the diamond of knowledge that you give, there are drops of your light

From the drops of your sweat you never intended to rule this world

You don't want to take the contents of this world

Taking back everything you have given

But you stay where you are, standing behind me encourages me to be brave and act

Let every sweat evaporate by itself and let our knowledge diamonds be brought to conquer this world

You just smile proudly, see your diamonds still sparkle, provide support wherever we are

and from this drop of sweat there is a beautiful time where you receive even more beautiful, more eternal, more real. When you return to Allah's side.
Source image from private collections and pinterest.com