Coffee for skin beauty
Coffee grounds as we know are usually made into a delicious drink. Drink in the morning or evening. In addition, coffee grounds can also be used to fertilize plants, wash dirt in pots, etc
For those of you who like to do skin care. Did you know that coffee grounds are good for treating body and facial skin? In combination with other natural ingredients. Coffee grounds can be used as a scrub or a mask
In the journal "Analytical Methods" explains, coffee contains caffeic acid or caffeic acid which helps improve skin health. These substances are rich in antioxidants so that they can increase collagen levels and reduce premature aging
The antioxidants in coffee can protect the skin from free radicals. If the facial skin is exposed to excess free radicals, signs of aging will appear more quickly. Antioxidants are also able to prevent a decrease in collagen levels and increase the production of elastin, so the skin still feels tight.
Treating Burnt Skin

Of course, you can't avoid the sun for outdoor activities. Too long exposure to the sun can cause skin burns and irritation.

As Antioxidant

Antioxidants are indispensable for the skin, Toppers. Antioxidants function to ward off free radicals that can make skin age quickly and cause various facial skin problems.

Reduces Acne

The chlorogenic acid in coffee is anti-bacterial and anti-inflammatory so that the skin is no longer a breeding ground for acne-causing bacteria.

Removes Dead Skin Cells

Dead skin cells and dirt is one of the causes of dull skin. To clean dead skin cells, you can do a deep cleaning with a facial scrub. A natural ingredient that you can use for a scrub is coffee.

The acid content in coffee can remove dead skin cells and improve blood flow which of course can also make the face bright

Disguise Panda's Eyes

Dark eye circles or panda eyes can interfere with appearance. To overcome this, you can use a coffee mask to disguise your eyes, you know! The caffeine content in coffee is believed to help widen blood circulation in the eye area. This can disguise dark circles in the eye area, because constriction of blood vessels is one of the causes of panda eyes.

Reduces Inflammation

You can use a coffee mask to relieve inflammation in the skin, Toppers. Inflammation of the skin can also occur on the face, you know. The content of polyphenols and hydroxamic acid in coffee can help reduce inflammation.

Fighting Premature Aging

Coffee has antioxidants that can work as anti-aging. The antioxidants in coffee are polyphenols. Polyphenols can counteract free radicals that can damage the skin.

In addition, the content of polyphenols can also repair DNA damaged by UV rays which is one of the causes of premature aging.

Reduce Cellulite

Fat deposits under the skin or commonly known as cellulite can interfere with appearance. To overcome this, coffee is believed to reduce cellulite on the skin, Toppers.

The content of caffeine can accelerate circulation under the skin so that it can disguise cellulite.

Rich in Vitamin B3

Coffee contains a lot of vitamin B3 or niacin. Researchers say that this content plays a significant role in preventing skin cancer

Get rid of foot odor

Many already know that coffee is a deodorizing agent for feet. If you have foot odor problems, a coffee mask can deal with it effectively.

Coffee and honey mask

You need one tablespoon of coffee grounds and one tablespoon of honey. Mix these two ingredients in a small bowl. Apply coffee paste all over your face and massage gently, avoiding the area around the eyes. Then, leave the mask on for 20 minutes and rinse with cold water.

Using coffee and honey as a face mask is the perfect combination to moisturize your skin. Also, it reduces signs of aging like wrinkles, dryness and dark spots.

Coffee and milk mask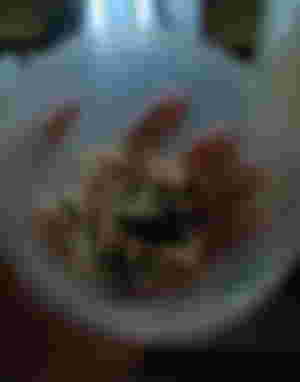 To make this mask, take one tablespoon of ground coffee with one to two tablespoons of milk. Mix the two together to form a paste and then apply it to your face. After leaving it on the face for 10-15 minutes, rinse it off with warm water.
If you want an even skin, then a coffee and milk face mask is the simplest and most effective solution. Besides being able to remove dirt from your face, this herb can also make your skin glow
Coffee, turmeric and yogurt face mask

Mix one tablespoon of coffee grounds, one tablespoon of turmeric and one tablespoon of yogurt. Stir well to make a lump-free mixture. Apply the paste evenly all over the face and leave it on for 20 minutes. To remove the paste, gently massage in circular motions and rinse with warm water for a brighter skin tone.

Coffee and lemon mask

Mix one tablespoon of coffee grounds with one tablespoon of lemon juice in a bowl. Mix well to form a paste and apply on face and neck evenly and gently. Let it dry for 15 minutes then rinse with cold water. Lemon with coffee helps remove tan and brightens the skin.