You have enough time, make use of it now!.
There is a phrase that says time waits for nobody,we all know that's true because as the clock ticks it never goes back,it's always moving forward,I got this motivation from this great artist song "Simi" selense- where she talked about time,a lady who opens her shop early in the morning and decided to sleep without doing anything,let's take a fashion designer for an example,she has a load of unsew cloth in her shop but kept postponing it till the owner comes and then she realized she has wasted alot of time slacking off,or a man who knows that he is going to work the next morning but decided to drink to stupor that night and then when morning comes he will still be sleeping and start lazing around.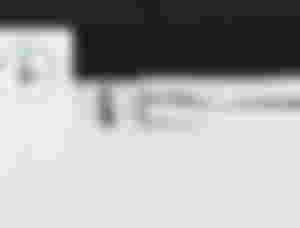 Time really is a gift,we should treat it as such,it doesn't stop or pulse,we should know that procrastination is a deadly virus, nothing good comes out of it,when you are suppose to start a business and you kept postponing it,I will start tomorrow or next,it simply means you will never start because you will keep giving excuses as to why you didn't start the previous days,for instance a student who has examination next month should start reading this month, while some will start reading before the exam, we all know our capacity, some will take the book and read a day to the exam and will grab everything while some will have to read like 10times before they grab it, someone like that should have started reading but some will keep postponing it, I will read tomorrow, when tomorrow comes, it will be postponed to the next day, at the end of the day they won't read anything before the exam, they will end up regretting,wishing they still had more time, but the truth is they already had enough time but they didn't make use of it, make use of the time now, it waits for no man.
Okay probably you think you are still young to do alot of things, before you know it,you will be 25years,30years,35years and you keep counting... Things you should have done,the offices you should have established before 30,you will realize you haven't even done anything at that age and then you start wishing time should reverse back,it will never reverse back,those times in movies where time will be reversed back is just movies ooo,Lol,this is real life, focus on doing the right thing at the right time so you won't regret not doing it.
"MAKE USE OF YOUR TIME NOW,IT WON'T WAIT FOR YOU".
Today has really been stressful for me,my school want to kill us with dues.... It's not easy at all. I really need to be here, writing keeps you energize sometimes.
Thank you all for reading and supporting,it's a great honour.🙏