A Healthy Outside Starts From The Healthy Inside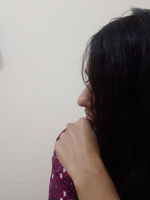 Our body is a mixture of complex systems and organs that are probably influenced by everything and everything around us - the environment in which we live, the pollution, the food items we eat, our sleeping methods, the way we engage in everyday activities and all. Some of these factors are beyond our control, while some things are exactly within our control parameters, such as our food and food choices.
Nutrition helps us maintain a healthy immune system. Our immune system is our defense against diseases, and therefore malnutrition can mean that we are more prone to them. Eating foods full of vitamins and minerals and taking supplements are helping us keep our immune system healthy. A balanced diet that includes fruits, vegetables and low fat will help keep your immune system strong and healthy and protect against diseases for years to come.
Good nutrition means that your body gets all the nutrients, vitamins and minerals that it needs to do well. Plan your meals and snacks to include nutritious foods that also contain low calories. Eating the right foods can actually make you happy - nutrients like iron and omega-3 fatty acids found in protein-rich foods can boost your mood. It contributes to overall improved mental fitness and protects you from mental health problems.
Protein is the basic nutrition which is responsible for building and repairing muscle tissue in the body. Animal meat is the most common source of protein, but there are also several plant-based options from which nuts and beans can be picked. Individuals with a plant based diet must ensure that they eat the right combination of plant proteins to ensure that their nutritional needs are adequately met.
Eating less or more in poor eating habits, not having a healthy diet as we need every day, or consuming many kinds of food, which is low in fiber intake or high in fat, salt and/or sugar. These unhealthy eating habits can affect our nutrients, including energy (or clojules) proteins, carbohydrates, essential fatty acids, vitamins, and minerals as well as fiber and fluid.
Eating a healthy diet that includes lots of fruits, vegetables, whole grains and unsaturated fats, a moderate amount of meat and milk, can help you maintain a steady weight The good variety of these foods daily leaves less room for those foods which have more fat and sugar - one of the main reasons for weight gain. Along with exercise, eating a healthy diet in the right proportion can help you lose weight, lower cholesterol levels and blood pressure, and reduce the risk of type 2 diabetes.
Thanks....
Lead image source is Unsplash.....