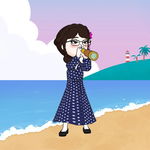 When I first discovered read.cash, my first account username here is Ching, this Ayane-chan right now is the second account of mine. I leave behind my previous account and created this one for one simple reason;
– I slacked off for months and the random rewarder ignored my comeback.
That's how sluggish I am, but then that's how Ayane-chan was created, though.
This past few months, I started to practice avoiding procrastination, laziness, and time-killing daydreaming habits that I admit to being one of my greatest illnesses. I also try to set goals to beat those improper habits, though it's a tough battle, still I have managed.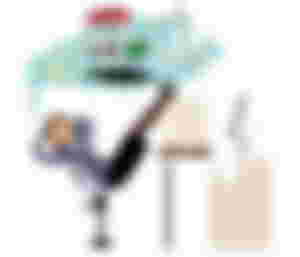 Image source: click here!
____________________________
Here they are, my 3 simple goals;
• Improve my writing skills!
• Earn $100 BCH in a Month!
• Finish a Novel.
It's been a tough battle to fight yourself to reach your goals. So I keep saying to myself that;
If you don't act now, you wouldn't have any results. Don't be like this forever. How can you support your family if you don't have any skills to use for work? Don't be a burden to anyone and stand on your own!
Well, at least, I have a reminder to myself, right?
I'm the type of person that easily gets mood swings and very much indecisive, that's why I have to make a plan for my future and I have to stick with it if I want to achieve such a goal.
Goal #1: Improving My Writing Skills. Checking...
I have always dreamed to be a writer since my elementary days. I like writing essays and poems. I'm not aware that I'm openly passionate about this hobby that my teachers noticed, then recommended me to join an inter-school poem writing competition. Due to being an introvert and lack of confidence, I backed out. I have stayed low-key until now; writing silently and anonymously.
I have stopped writing when I graduated from Senior High School. I didn't get the chance to proceed to college and I immediately looked for another job, but with that, honestly, not the one that I wanted.
But then, when Covid-19 spikes and caused lockdowns, I have found the opportunity to discover read. cash and be able to write again. However, for the past 3 years that I have not been able to write, I realized another thing;
– I almost forgot the proper use of grammars, the vocabulary I can recall is limited, and I can't recall any figures of speech at all!
So then, I get back to reading and recall the writing styles I used to write before. Good thing, by reading some articles here on read.cash, I discovered Grammarly which I still use every time I write until now. Then, by scrolling up and down on Facebook, I discovered Elevate – an app for brain training. Since I also feel that I've been that dull after 3 years of being not able to write, it helped me a lot to recall some vocabulary and figures of speech.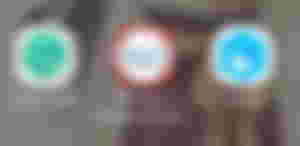 Okay, self-check?
I have been able to write this article and other articles that I have published here for almost 3 months of having this new account, so I guess, I have improved. It isn't enough, though. I still need a lot of effort to break my curse.
Goal #2: Earn $100 in BCH from Crypto-blogging. Checking...
As I mentioned before, I'm that lazy. I also have that habit of can not bear to focus on one work at a time. I'm always distracted, in short. Then, I will do another task and get back to the other one, or sometimes when such a scene comes up to my imagination and worth of being written down. I will then stop all my work and imagine it carefully.
Just for the sake of imagination, I delayed all my tasks. That's how stupid I can be.
Well, because of always procrastinating in this kind of work, being lazy, and always not in the mood to write; it took me 3 months just to reach my goal of earning $100 in BCH.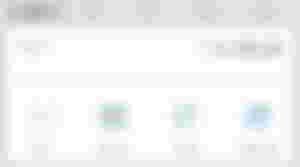 Still, I have managed to reach my goal so I think this is a good start for me to do more now that I have accomplished another achievement. I just pray that my mood will support my goals or else my plan will be messed up again.
Goal #3: Finish a Novel. Checking...
Since High School, I have always wanted to write a novel, too. Ebooks, Novels, Pocketbooks, and Wattpad stories are the ones that on-trend that time so I'm always fired up to write. I write my draft in my notebook first, then after 5 or 7 chapters, my classmates will borrow it. Unfortunately, my drafts never came back to me. I always lost the chance of finishing it.
I also tried to write on Wattpad. After writing 2 chapters, I stopped. I find it boring to write directly in an app and it makes me feel sleepy or sometimes made me short on ideas. It feels different when I write on a paper. My ideas will instantly pop up and I can write more chapters easily. Maybe, it's just a matter of where you are used to working on.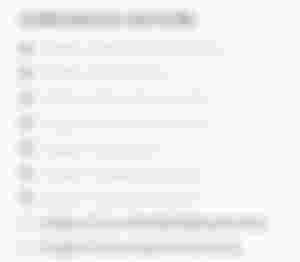 This time, I made my 3rd attempt at writing a novel here in reading.cash, and hopefully, it had reached its 7th chapter already. Honestly, I'm still feeling lazy to update the 8th chapter for now so I'm still looking forward to my mood to switch up in being a "Novelist mode".
I wonder, when will that be?
I wonder if I really have some kind of personality disorder. My friends said that maybe I have a Bipolarity disorder or just some side effects of my past depressions, or maybe I'm just totally being lazy. Even I can't understand myself.
Whatever the matter, I think I have to improve more. I'm thinking of having another goal like;
Earning $100 Bch in a month.

Publishing 1 article per day

Reading at least 5 articles per day
I have taken a step closer towards my dream of becoming a good writer when I entered read.cash so I keep motivating myself to do a lot more and learn more.
Well, all the best luck to me on handling my intrapersonal issues.
____________________________