Just Something About Me For Today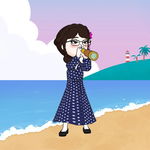 I'm loaded with tasks today and I don't much have time to rest. The air conditioner cleaner was also scheduled to clean at home and I have to watch over them while they work because Madam doesn't trust other people to enter the house. I also tried my best to finish all my pending tasks before 2 pm, so I can still have a rest before Madam arrived. She will have scheduled blood tests tomorrow, so she will be home earlier today.
I might not have any time anymore to think of a topic later, so I'll just do another prompt. It's such good timing to read @Kelzy 's earlier. Hey, sis! There, I did tag you!
Let's cut the chase, then.
---
Well, though my name sounds Japanese, honestly it's not. I just heard the name from the anime, "kimi ni todoke", in which the main character is Sawako, and she has two friends named Chizuru and Ayane, then she a lover named Kazehaya. I like the meaning of the name "Ayane" wherein it means "a beautiful sound", and I like good sounds like music, so I chose the name to be my username everywhere.
As for my real name, it is "Fritzie", which means "a peaceful ruler" according to my mother and the internet. It's ironic, though, since I don't like to lead or rule. I like to be alone at most times, and some of my friends who know this side of me often call me a soloist. For the other details about me, there's no need to mention it further. If you are always reading my blogs, maybe you know a lot about me now since I often wrote about myself, my day, my rants, and my thoughts.
I always smile as I woke up every morning. It means another day has been added to my life to do the things that I wanted to pursue. I have been given another chance to continue living and to see my friends, family, and acquaintances again for another day. Another day is another blessing to be thankful for. There is no need for something to happen just for us to smile. Waking up every morning to experience another adventure in our lives is enough to thank God and be happy with it to paste a smile to our faces.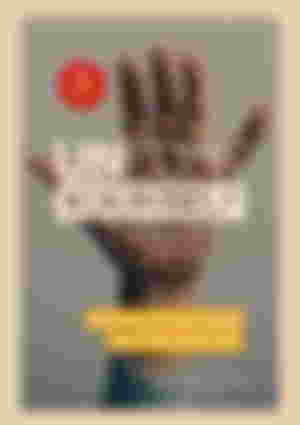 Unf**k Yourself by Gary Bishop. It is all about self-improvement. This is a good book to read if you have anxiety. This book encourages us to think positively, so we can always move forward on aiming for our goals. It guides what we should think, so we wouldn't get anxious about everything that can stop us from doing what we should be doing.
If you like to read this also, I'm giving a free copy here in an epub format. Just click on the link, and upload it to your digital library.
I don't watch on Netflix, because I don't have extra cash to spend just for it. I just watch Japanese dramas and anime on websites that are offering it for free. They have a good quality video also, so I guess it's fine.
I have been on interesting trips, but it's not lately. Since this pandemic has started, all the places that I have been gone were just malls, hospitals, and offices only. For the rest of my days, I'm only at home doing tasks that Madam had assigned me to do and wait for her to come back home, so we could do the rest together.
I like cats, but I'm more of a dog person. I like them since when you are pampering them, they also act as if they are kids. Aside from that, we grow up that we are treating our dogs as a part of the family and we always have a dog at home since we were kids. Though our dogs in the province were all just local dogs without foreign breeds, they are all sweet and loyal to us.
They would help my father roam around the fields to chase away those pests or birds that eat our rice crops. At night, they guard our home, chickens, and vegetables against thieves. We immediately know that someone wanted to steal from us because they would bark together when they sensed that someone was lurking around our backyard.
Maybe, I can be both and call myself an ambivert but I'm still more on being an introvert. Though I can socialize and talk naturally with strangers if it's necessary, I still like being alone and avoiding crowded places. I like it more when I'm having time for myself and not talking to anyone all day, just doing the stuff that I wanted without anyone disturbing me.
I wanted to become a Navy and I even wrote that in our yearbook during elementary. I even pursue it 'til high school. I even take the Philippine Military Academy Entrance Examination. I didn't pass, though. I just thought that maybe, it was not for me. Then, I shifted to pursue an IT course, and I even chose that at our immersion in knowing to know more about the courses we preferred to take up in college.
I just listen to calm or happy music. Sometimes, funny and cute videos can do, or I'll just take a nap. Then when I woke up, I was totally fine again.
Both. LOL. I already separate my savings from my expenditures every time I received my wages, so I'm safe from spending it all. I also don't have an ATM, but still a passbook. It's safer that way since I know how much of an impulsive buyer I am when I saw things that I like.
I like calling more. Sometimes, they can't get what I mean by texts, so I often call. It's also not time-consuming when you call because you can freely express what you wanted to say. It is just more expensive, though.
Absolutely, a night owl. My mind is so active at night while I'm so sleepy most of the day. That's why I got addicted to coffee. If I'm not having coffee every day, I can't get myself to work normally as I do at night.
---
If you like to join this prompt, read @Kelzy 's article, "Random Questions About Me", and freely write about it, too. Since no one has tag me to do this, I'll just pass from tagging anyone m, just to be fair.
Thanks for reading! Images edited from Canva

You can also find me at;