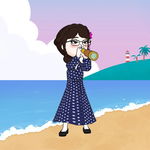 Way back on February 6, 2017, the Bangko Sentral ng Pilipinas issued the guidelines regulating the virtual currencies in the Philippines. These virtual currencies are not backed up by the central bank or any stocks and are also not ensured by any nations, therefore they are not legal tender. Though since, it is widely used in common transactions like remittances, billing payments, and are also creating a spike in the stock markets. The BSP took a step to ensure securities in virtual currency by ensuring traders that the cryptocurrencies to be allowed in the country is registered.
Bitcoin (BTC)

Bitcoin Cash (BCH)

Litecoin (LTC)

Ethereum (ETH)

Binance Coin (BNB)

Tron (TRX)

Chainlink (LINK)
The economy of the Philippines falls since the start of the pandemic. Many businesses closed and banks announced bankruptcy and mostly Filipinos lost their jobs also. However, amidst this crisis, the cryptocurrency market spikes to its highest as the quarantine go on. It seems that people who can't go out of their homes, look for something valuable to do even though being jobless.
Many Filipinos discovered the use of cryptocurrencies and suddenly became an enthusiast. They engage themselves in cryptocurrency and set it as an alternative way of earning. Many people invest in different virtual currencies and most of them are inviting more people to join.
It seems that these people's decision is quite right. Bitcoin has reached its value of over a million pesos in the market. Alongside this, the other currencies also rise which brings a promising profit to those investors.