Changes, Dogs, and Books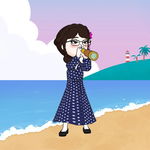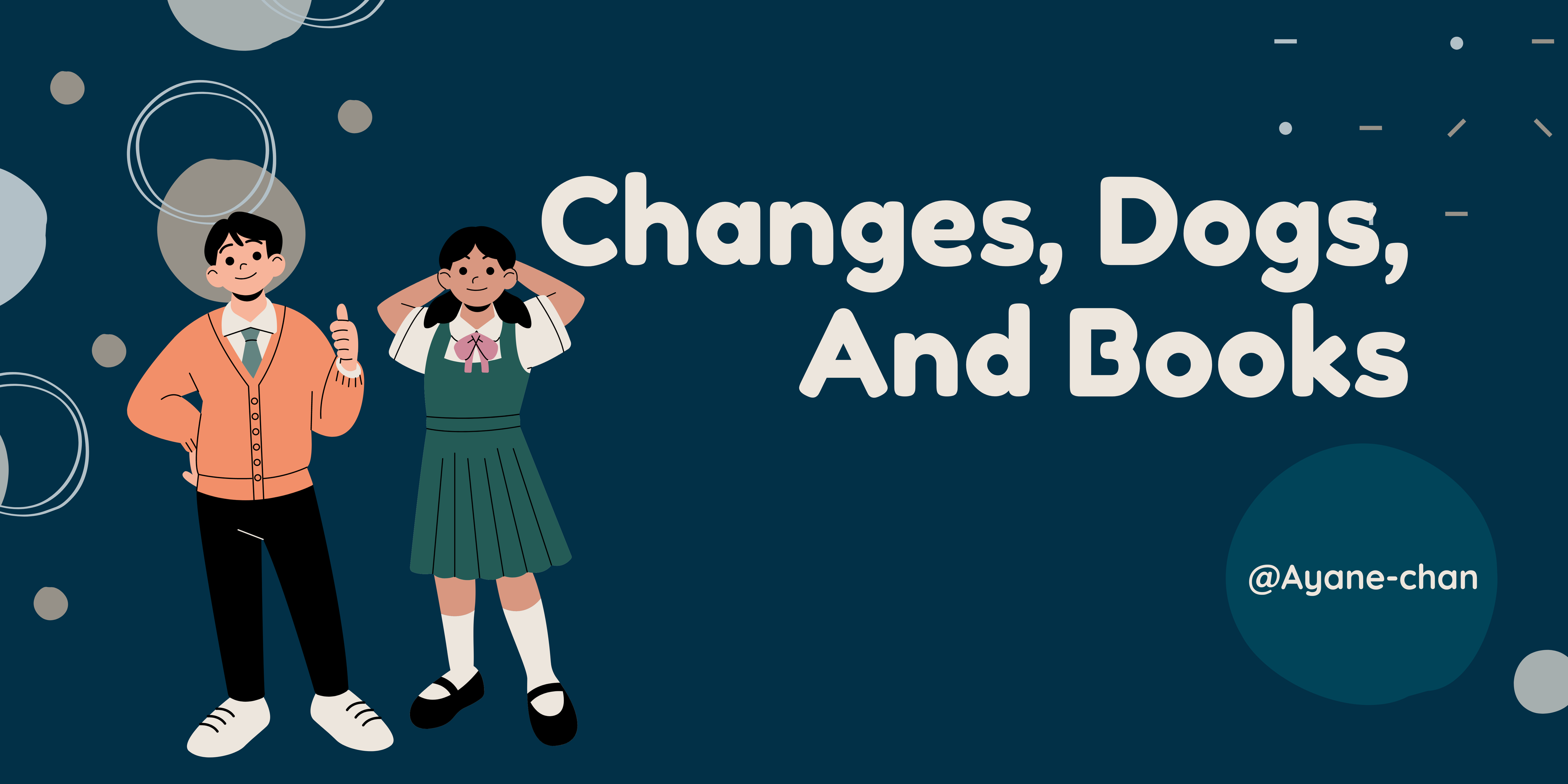 The classes aren't that stressful, in fact, it's always fun during the class. Yet, I still go home in a low battery. Perhaps, socializing is one of the reasons because I'm trying my best to keep up with their energy. I feel like my social battery power is only at 5000mah which can only lasts for 20 hours or so depending on how much consumption of every task deducted from it.
Another source would be the physical activities that I'm doing in my daily life. Commuting to school is one of them, a 20-minute is still draining and the walk from my home to the corner where jeepneys are passing by and the walks from other places. Also, at our Physical Education class, which we were doing tasks which our curriculum requires us to do.
I apologize if I can't make a proper blog these days. I can't have time for that anymore but I can't set aside blogging. Now, here are some set of questions that I got from (this site). Please bear with me as I try to give my insights.
My biggest move is breaking free from being too introverted and that's aside from becoming a mother. Back then, I was only thinking of the qualities when applying for work that requires me to be brave, confident, and more vocal. It is why I tried my best to practice expressing my thoughts orally and not just in written. Then, college came to my mind wherein I'm also pursuing now. New environment, new sets of people, and new setup. Along the way, I started to realize how much I missed out from being introverted. Now, I'm still an introvert but not that much unlike before.
It was hard from the start, but I'm getting the gist of it along the way. Changing the mindset is sure a difficult thing to do but it got to be the first step. Instead of fearing the new possibilities, new acquaintances, and speaking my mind, I switched it to the more positive side that's I can do it and slowly building up my confidence through the help of people that can understand me. My heart was beating fast and getting anxious of my every movement but somehow I have attained ease with doing it. Now, that decision have good results and it's clearly visible when you are with me in person. I still have a lot of things to improve and I will work hard on that.
Ever since I was a kid, we always have dogs at home. It is why I'm more fond of dogs than any other pets. Whenever I see one, I feel like petting and cuddle them. If only pets are allowed in my boarding house, I would surely take care of one. Sadly, the landlady doesn't approve of it because it can bring inconvenience with other boarders and we are all living in the same house but only different rooms.
We have a cat but they don't get along with my dogs, so it often ran away from our home and never comes back. They are really hereditary enemies of each other but not all of them are like this. Cats a good to keep at home but in our case, they would be just pitiful. Dogs are always a part of our family. We always keep one and take care of its generations. Right now, our dogs are the products of their previous generations. Sadly, they already passed away due to their old age.
Surely, this would be books. I'm planning to make a library at home by buying books one by one and just keeping them in a place where my other family or friends can read when they visit me. It has been always my dream to have this and just always lingering at the back of my mind since I can't still do it. Yet, the plan wouldn't be forgotten nor would be changed.
I already have a collection of books but digital copies. I'm giving free copies of it away to those who wants or needs. So, if you need one just ping me on Discord, Telegram, or Messenger. If I can have some spare in my budget, I'll also try to buy printed copies. To be able to smell its pages as flip it when reading is truly blissful. I guess, this is where I'm also addicted aside from coffee.
---
Just another busy day from me. What's up, readers? I hope you are all fine. Thanks for reading! Let's see each other in Hive. Here's my profile.

Lead Image is made from Canva

Images are mine unless specified

You can also find me at;