What's on my mind!!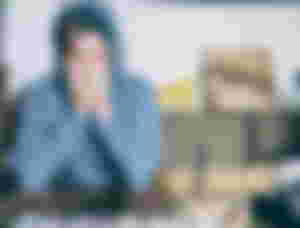 Today I thought I would not be able to write an article. Because today is a very bad day for me. Today I have seen things in my home that I have probably never seen before. Maybe I never thought that this could ever happen in our house. Watching the brothers fight at home was the most heartbreaking scene. My father and his younger brother have a fight today. There has been debate among them. I have no idea what to write in today's article.
Coincidence is a blessing, I have been hearing this phrase from the beginning. It seemed to me that hardly anyone had a happy family like a mine. But today my father's younger brother is asking for his property and is talking about separating the business. What could be more sad? Coincidentally, where did our family go?
Man should never be against each other. If brothers start fighting among themselves, then who will be the one to bring the family back together? These brothers no longer have parents? Who understands them? Who will explain to them that fighting will not achieve anything, only distances will increase? When my brother and I went to explain to them, they sent us back saying that you people are still children, you have no business in these matters.
But
Thank God, my father's sister have come and they have solved the whole problem. The two brothers hugged each other and apologized to each other. The atmosphere was as tense in the whole day but now everything is fine.
I think the relationship works on a lot of things:
I think it's important to respect the head of the family. Prosperity in the home also comes when respects the other. If we want to be respected, we have to respect others in return.
Sometimes a compromise is a necessary to save the relationship. This doesn't mean that human beings are inclined to compromise. I know compromise may not not be easy, it is critical because compromise needs sacrifice. Beware of one side compromises because it's unhealthy. But if you ever need to compromise alone, give it to the save relationship. And always try to keep your relationship strong. The main purpose of of compromise is to maintain the healthy relationship.
There should be truth in any relationship. Each member or each partner should speak honestly. If there is any mistake, share it with each other and work out a solution together. It is important to have a good communication to avoid misunderstandings.
Doubt slowly destroys trust. Once the trust is lost, something goes lacking in relationship. Trustworthy is the source of long period relationship. Once the trust is broken, it is very difficult to rebuild. So always try to give your 100% in every relationship.
It's all about for today guys. I hope you like it. Thank you so much for your precious time guys. I hope you spend your day with full of happiness and prosperity. Don't forget to help others because this small act makes your day very peaceful. Also check the articles of my beautiful sponsors guys. You must learn and gain some knowledge from their articles. Thank you so much my dear readers and sponsors.
Stay safe, stay happy and stay healthy. Have a blessed night guys.
Peace.....