My small mistake getting worse...
How are you all guys? I'm fine and I hope you also be fine and shine. I'm glad that your articles show in my notification in daily routine. And I'm happy that you make your day productive. But I couldn't write an article yesterday because I was busy. I thought I would write an article but I came home late, so I couldn't make my day productive. I've been to university all day yesterday. Since I've completed my Masters. Because of my own mistake, now I have to become a new DMC again. The abbreviation of DMC is Detailed Marks Certificate. DMC is proven my all smesters marks that how many GPA I have in each subject. Actually in the base of DMC I reach my final degree of Masters.
My degree was completed last year, so i was given DMC by our HOD( Head of Department) as prov. I brought it home and folded it in my closet. I forgot to do the lamination. And I forgot to save it in my file. So, when I took out my degree yesterday after a long time, it was stuck together because of the fold. The prints were merged with each other. My final CGPA was blurred, due to which I couldn't apply anywhere now. And that was a big issue for me. When I spoke to the controller in admin office of the university, he said that I have to go to the main campus, four people have to sign there, then I will get a new DMC. He said because we don't have permission to give you new DMC. He said to me that you get just from the main university. So, humiliated all day I came home. I also got scolded by my father. And I didn't mind because of his scolding. Actually I should have done lemination. Now this small mistake of mine has become very big. I have been worried all the day. I wish I had put this paper in the file so that I wouldn't have to see this day. What people sometimes consider trivial is in fact very important. But we find out later.
When I came home yesterday, I had such a headache that I couldn't write an article. There was so much tension that I fell asleep drinking tea as soon as I got home. But guys always remember to keep your important papers laminated. Because they are very important. And our negligence can lead to a big problem.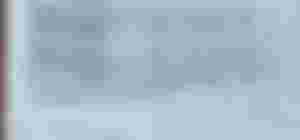 Can you see this, my CGPA is total blurred. And the whole page is messy due to sticking. If I correct it by any market then I think it will be cheating case. Anyways guys, I hope I solve my problem soon insha'Allah. You also pray for me. :)
Plagiarism:
All the words written by me and yes it's 100% unique.
Also check the articles of my beautiful sponsors. You must gain and learn some knowledge from their articles. So, don't forget to read guys. Thank you so much my dear readers and sponsors. You encourage me to stay here and write articles.
Stay happy, stay safe and stay healthy. Have a blessed day. :)
Peace...