My big No's
In early times, people ate fresh vegetables, fresh fruits. There was no carbonated drinks in those days. Nor was there any tendency towards fast food and how could there be a trend when there was no such restaurants. People back then were very healthy. Even if they looked weak with their body, they were very strong from inside. The women and men of the village are more powerful, healthy then the men and women of the city because they prefer to do everything with their hands instead of machines. They are no more satisfying from machines. But now the people of the village have also developed. But even today there are some villages where it is more preferred to do the work by hand. It is also true that today's generation has moved far away from Healthy foods. But today, I have made promises to myself.
First one is "A big NO to carbonated drinks":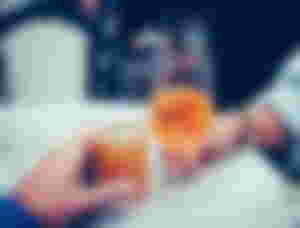 Today's generation food is incomplete without cold drinks. If we invited someone, we put a colddrink with the food. When a guest came, we offered him a colddrink. Basically we are our own enemies. I remember, I'm not eating fast food without colddrink. When I went to someone's house, I always preferred to drink coke. But today if we are not healthy then somewhere these carbonated drinks have a big hand. So today I have promised to myself that I will not touch any carbonated drinks. So from today a big no to carbonated beverages.
Second one is "A big No to lie down in bed":
Believe me, lying down has started to hurt my back and shoulders. When I get some free times, I go to bed. Even when everyone is sitting on the sofa, I will sit in a reclining position. For many days, I have been noticing that I have back pain and knowing the reason I was ignoring it. But today when I feel a lot of pain, I know that this habit should be stopped now. From now on, I have to get rid of this bad habit.
Third one is, "A big No to using mobile all the time":
Mobile has become a necessity for everyone. But that doesn't mean we should use it all the time. People spend so much time playing games like pubg that they spend hours on mobiles. I don't play games but every time I use different apps I get a headache which is cured only by taking tablets. And eating medicine in vain spoils the stomach. So to avoid all these tensions, I've promised myself that I will use my mobile less after today.
We are feel that we are living a very good life. But in reality we are making our own lives difficult. So guys these are my three big No's. Which of your habits do you want to break? Be sure to let me know in the comments section.
It's all about for today guys. I hope you like it. Thank you so much for your precious time. I hope you spend your day with full of happiness and prosperity. Don't forget to help others because this small act makes your day very peaceful. Also check the articles of my beautiful sponsors guys. You must learn and gain some knowledge from their articles. Thank you so much my dear readers and sponsors.
Stay safe, stay happy and stay healthy. Have a blessed night guys.
Peace.....