I wonder how my friend can live without electricity!!
Another summer month is coming to an end. And I'm very happy because this month was called the longest month. And this month is the hottest ever. It is a different matter that now every month of summer are trying their best to burn us with their heat Lol. I love summer before but now I can say with confidence that winter is the best for me because we can wear anything to cover ourselves. But summer are more intense each time than the past years.
I read a roojoroojay article in which she spent three days without light because her neighbourhood transformer was burn out and she faced many difficulties like to charge mobile. Their electricity will come may be today or tomorrow. We all know that electricity is working like a breathe for us.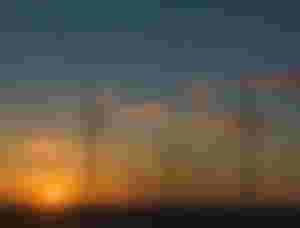 In the same way, when I think about how my friend would live without electricity and refrigerator then I'm totally shocked and upset. Many questions came to my mind once but I didn't ask this friend of mine just so as not to offend him. But then came a time when our bonding was very strong, then I asked him:
"Why you guys don't use electricity and since when have you been struggling like this"?
He said that at first they lived in the city where they had all the facilities but later they returned to their land (zameeney) at the forced of his father. And there is no other house near his house so there is no electricity yet. And he was saying that since he connected solar panels at home, his life has become much better than before. And now they have sent an application to Wapda to connect electricity to his house. And then they will have electricity in a few months.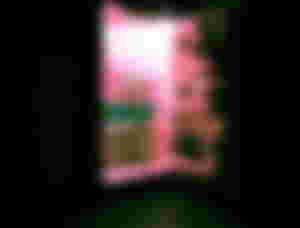 He also told me that he have not a refrigerator in his house. And they only drink tap water. And then I was amazed at how grateful we are. We have a lot of facilities that we don't even notice. They are struggling for everything just because they don't have electricity.
Closing thoughts:
It is not that these people have been living like this from the beginning. Rather, they had every facility in the city but after seeing all the facilities, living such a life very tough. You and I can't imagine to live a life without electricity, refrigerator and cold water in these hot days. My father saying that in a few months they will get electricity because my father was the retirement officer of wapda.
Learn to thankful things that surrounds you.
It's all about for today guys. I hope you like it. Thank you so much for your precious time. I hope you spend your day with full of happiness and prosperity. Don't forget to help others because this small act makes your day very peaceful. Thank you so much my dear readers and sponsors. You encourage me to stay here and write articles.
All images including lead taken from unsplash.com
Stay safe, stay happy and stay healthy. Have a blessed day guys.
Peace.....