Finally my account goes working on "duckduckgo"
I hope guys you all are good. And enjoying this site with your own thoughts. I'm happy when I watch different writers here. Seriously it's really good to see that many people make their day productive because of the read.cash. They never wasted their time on other apps. Really this credit goes to this beautiful, honourable site.
By the way I open my account after one week and can't show my avatar as well as my article lead images. I thought first that may be my network is not working properly. I restart my wifi and also restart my cellphone. But nothing going well. Anyways I write article and published. Then after one day, it's shocked for me because when I see my account I received no one notifications. No avater show. The respected Rusty didn't visit my article also. I thought may be I upload article after one week therefore I can't receive any reward from them. But then when I try to write article again, there was nothing option to write any word. "Something went wrong" this appear on my screen. Then I thought may be my account is in spam. But when I see my comments on other articles then happy to see that my account is in good form.
After that I open my account of noise.cash. Then mostly people posted about their account. That their account not goes well may be after new update. After read many post of different people, my condition be like that , oh thank God I'm not only one. But account of some people are working.
Anyways ,when I heard about new update, I open my account and check it, it's really good to see that now read.cash is also have their night zone. Sometimes I thought that noise.cash has this update. Why read.cash has not. But now my thoughts of this update comes true.
But the happiest thing Happened to me today. When I scrolling my noise.cash Account. Then I stopped at @bmjc98 post. Her account is also not working well. But when she share her post. A smile passing by me.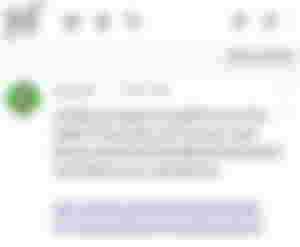 Sorry to share this post without your permission Mam. But it's really help me a lot. Thank you so much that you share this app with us.
When I open this link then download the app "duckduckgo". I open my account here. It's happy to see that my account is working but they need seed phrase for working our account here. So I write my seedphrase words but nothing going well. They show zero funds. Even I have some funds in my account. I'm again sad to see this. Then I write my seed phrase words many times then Its worked. I tried atleast 3 or 4 times and it's working. And now I'm writing my article here. Thank you so much bmjc98. I hope You solve not only my problem but also many people problems.
I share this link here
play.google.com/store/apps/details?id=com.duckduckgo.mobile.android
By this app you open your account. You may take some time if your seed phrase not working but don't lose hope. It's working soon.
Plagiarism:
It's written by me so It's 100% unique.
Check my sponsors article. You may learn something good from them. Thank you my readers and sponsors. You encourage me to stay here.
Stay happy,stay safe and stay healthy. Have a blessed day. :)
Peace.....