Finally, I stood on my feet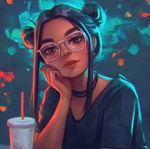 Every man wants success in his life but for success man has to fight with the difficulties that come in life.
Once I was picking jamun by climbing a jamun tree in summer season. But suddenly my leg got sprained and I fell down from the tree. And I broke my leg and then I was bedridden for 2 months.
I felt like I had forgotten how to walk and I was left wanting for almost everything. I was tired of this needy life. I used to sit in bed or chair all day. Due to this my mind was also severely affected and I started doing strange things.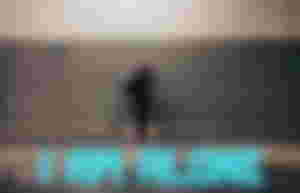 Every week a doctor came to check me. So the doctor asked my family to spend as much time as possible with him. But my family was very busy. So they hired an employee for me. Who would give me medicine on time and also do my work and spend time with me. He asked me to walk a little with a wooden stick every day and also made me exercise. I was able to walk somewhat with the help of a stick after about two weeks. So my father said to the servant that there is no need for it now so you can go now.
Now I am single and used to get up early in the morning to exercise and massage my leg. One day I went out of my room with the help of a cane for some work and my foot slipped. The water falling down made my wound worse and the pain increased from the fall. I started screaming loudly, hearing my voice my elder brother came to me and saw me falling, he called the doctor at home and got me treated again. The doctor said that he needs a lot of care and now it will take him another forty to fifty days to recover. My heart was dying to kill me after listening to the doctor. I thought I would not live this life of torment. But my mother encouraged me and encouraged me to face difficulties.
Now I didn't even know whether it was day or night. I just kept reminiscing about the past moments of my life and thinking that I might never recover. My heart was completely broken. But one day a friend of mine came to my house to ask about my well-being, so I told him about my heart. So he gave me a book and said sit down and read such books your time will pass and you will not be disappointed. The moral of this book was to keep trying and never give up. When I read this book, I was inspired and from that day I tried to walk continuously. It was very difficult for me but still, but I did not give up. And now I didn't even hire because I wanted to do it myself. So I would regularly take medicine and massage my leg. It's been almost a month and I've been exercising constantly in hopes that one day I'll be completely fine. I finally started walking in two weeks and I couldn't believe my legs were moving. One who tries again and again eventually succeeds.