First and foremost, I beg your pardon for being inactive for two days, although I published an article but I wasn't able to read your works and interact with you, it's because i was feeling a bit under the weather yesterday up to now.
Nevertheless, since I am feeling a little better now and my head is slowly recovering from severe pain and nausea. Let me show you the interior part of my Minecraft House.
Without any further ado! Let's begin the virtual house tour lol.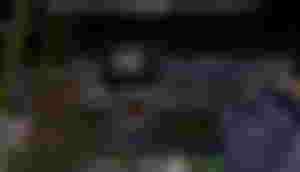 This is how it looks like when the night comes, and you can see I put four wolves which I already tamed in the front door that will serve as our guards and protectors from the hostile mobs roaming around the house. If you are a Minecraft gamer you can also spawn iron golems that will defend you from monsters as well as the villagers. Incase you didn't know how to spawn that strong neutral utility mob just place four iron blocks in a T shape , and then placing a carved pumpkin, jack o'lantern or pumpkin‌ on top of the center upper block. Take note it must be placed last.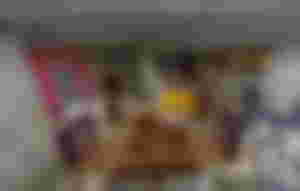 This is the first part of the house that you will see when you enter the front door (charoot). Actually this is the kitchen and dining area wherein most of the cooking tools and equipments are placed. This will definitely boost your creativity and resourcefulness most especially when you used the creative mode wherein the player has all the resources available in the item selection tabs. Aside from that, you can also make or create a lot of stuff from those resources.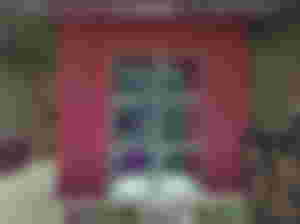 This is my customized aquarium, literally I am not satisfied with this and I am planning to renovate this into more spacious and captivating. Don't worry guys youtube will help me with that matter lol.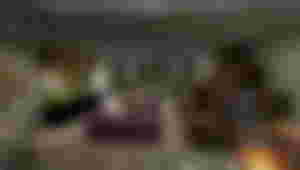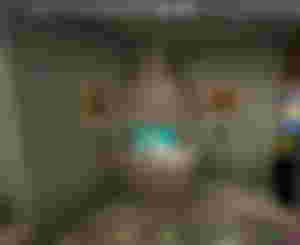 The living room has two violet sofas with mini table and 1 flat screen Tv (painting) I put four redstone lamp and a switch on the left side to turn it off and on to make it more realistic. While the changeable furnace was consists of redstone, two switches from left to right, two sticky pistons, one lava block (red flame) and nether block (not sure) for the blue flame. Honestly, i dont have the right words to explain it to you on how it's done because it is also the most difficult thing I've ever done so far in Minecraft and I got this idea from youtube as well.
I'll gonna end it here guys because I got nauseous already, and it seems that I need to hit the sack because it's raining cats and dogs here already.
The second part will be published tomorrow and I will show you the interior part of the second floor so stay tuned.
Thanks for dropping by!
Thank you so much dear sponsors🥰
Sayonara!
All images are by yours truly