Hey dear! How's your day? Are you doing fine? If yes, that's great to know❣️.
Christmas day is one of the most festive and sacred Christian holidays celebrated around the world commemorating the birth of Jesus Christ. Christ comes from the name of "Jesus Christ" while Mas is "Mass or people" which means holy mass (supper, celebration or festival) of Christ.
Recently, I came across with my kambal's @Sequoia article entitled CHRISTMAS QUIZ, there she answered a classroom-like set up 5 item quiz initiated by Sir @Scotty17 . As usual I find it entertaining and fun, so I took the advantage to answer the said questions to test how knowledgeable I am when it comes to Christmas.
For the information of everybody, this challenge is an imaginary classroom setting test/quiz. You are given a set of questions and you have the free will to answer those based on your own knowledge about Christmas. Just try to imagine that you are in a classroom setting taking this quiz. I will try my very best to answer the following questions and hopefully, I wont have any mistake lol.
Listen carefully, class - no cheating will be tolerated. Students who are caught cheating will be severely reprimanded, sent to the Dean's office, and a letter will be sent home to your parents.

Oh, and Santa will be contacted and you will not receive anything other than a lump of coal for Christmas. 

Place your smartphones under your desks. All I want to see on top of your work area is your pencil, pen or keyboard. No note passing will be tolerated. No whispering and no talking. Raise your hand if you wish to be excused to use the comfort room.
Source: https://read.cash/@Scotty17/test-your-christmas-knowledge-fun-quiz-3d9ed349
________________________
What are the two colors normally associated with Christmas? Choose 2 from the primary color wheel.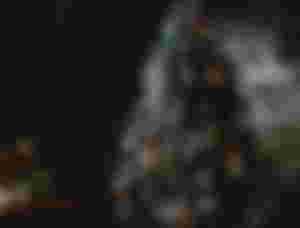 As for me, red and green are the well-known colors of Christmas, and it has a great combination though. Green color symbolizes "life" just like the trees and other plants, they produce oxygen so that we could be able to breath some fresh air and so Jesus as well, he gave us the chance to have an eternal life if we truly believe that He is our Lord and mighty savior. While red represents the blood of Jesus Christ that was shed for us. Humbling Himself to fulfill the will of God, even becoming passionately obedient to the point of death and volunteering to die , for us to be freed from the curse of sins.
Name a popular Christmas song and at least one lyric from the song.
"JOY TO THE WORLD"

"Joy to the world! The Lord has come, let earth receive her King!".

(Sighs) I miss the good old days. That particular song, is one of our best caroling Christmas song we used to play and sang during the holidays. I no longer see and hear children outside singing Christmas songs every night to ask for a penny. A lot has changed already and I honestly don't like these changes, because as time goes on, our celebration of Christmas has become more and more lifeless and boring. I hope and pray that we could still all have a great and joyful Christmas.
Write down one nickname for Santa Claus. Do not, I repeat, do not use the name Santa alone.
"The beardy fat man" hehe don't get me wrong, I'm a huge fan of Santa I just based it in his appearance and that is how I see him in the movies I've watched lol. Oh I forgot I also want to call him the HOHO man, why? Because he is infamously known of his signature laugh "hohoho!".
What did Frosty The Snowman do when a magic hat was placed on his head?
My gosh, let me guess did the magic hat brought him to life? Lol, this is unfamiliar to me, well I don't have any idea though, hopefully my guess is right.
What is the true story about the traditional Christmas as mentioned in the Holy Bible?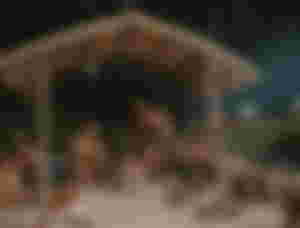 God chose Mary the virgin to bare His one and only Child that would save the human beings. She was betrothed to a carpenter named Joseph. King Herod was informed by a prophet that a messiah was born to rule the world, that news made him extremely mad to the extent that he initiated a murder of all the young male children in Bethlehem to get rid of the baby Jesus because he was afraid to be dethroned. The pregnant Mary and Joseph then escaped and traveled from Nazareth to Bethlehem. Mary was about to give birth but no one let them in because the inns are already occupied yet they saw a manger and Mary had no choice but to give birth in that filthy area of animals. However, the will of God was prevailed and the heaven rejoiced, then the three kings has arrived in the spot to welcome and worship the baby Jesus and offered him some precious gifts.
Feel free to correct me if I'm wrong.
________________________
Christmas is the most-awaited annual holidays that is worth celebrating, because our Lord Jesus Christ was the ultimate symbol of God's unconditional love for us. Therefore, let us all be mindful that love, giving, and sacrifice is the true meaning of Christmas. There you have it guys, you can write your own too and have fun while writing.❣️
Thank you dear sponsors 🥰
Sayonara!
All images are from unsplash.com